Eskom May Seek Additional Penalties From Optimum Mine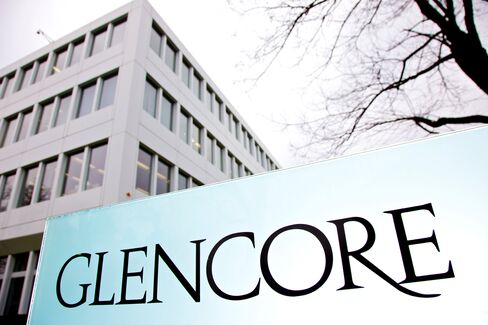 A dispute after Glencore Plc's Optimum coal mine began bankruptcy proceedings and business rescuers suspended a contract to supply Eskom Holdings SOC Ltd. with coal at a price equivalent to 8 U.S. cents a metric ton is set to worsen as the South African state power utility said it will seek to increase a contract penalty.
Eskom is demanding 2 billion rand ($155 million) from Glencore's Optimum mine because it says the quality of the coal it uses at its Hendrina power plant breaches a contract with the London-based mining company. The Glencore unit said it couldn't afford to keep the mine open unless the contract, the penalties in which lower the effective price to that level, was renegotiated. Optimum has started the South African equivalent of bankruptcy proceedings with the administrators of that program suspending the supply agreement on Thursday.
"There might be additional penalties" because of the suspension, Khulu Phasiwe, a spokesman for Eskom, said by phone on Friday. The company is still looking into its legal options and won't renegotiate the contract to supply 5.5 million tons of coal a year until 2018, he said.
The dispute comes as Eskom struggles to supply enough power to Africa's most industrialized economy with rolling blackouts imposed on cities on average almost every second day this year. Supply to factories and mines has also been rationed and the lack of electricity has hindered investment and slowed economic growth. The utility supplies about 95 percent of the country's electricity.
Coal Price
The 2,000-megawatt power plant in the eastern province of Mpumalanga has a 40-day stockpile of the fuel and coal could be trucked to Hendrina from other suppliers if necessary, Phasiwe said.
"We will do everything possible," he said.
Piers Marsden and Peter van den Steen, the joint business rescue practitioners for Optimum, have offered as an interim measure to supply coal to Eskom at Optimum's cash cost of production, they said in a statement yesterday.
"The Companies Act allows them to suspend" the contract, Louise Brugman, a spokeswoman for the business rescuers, said by phone. "So no further penalties can be incurred."
Optimum had previously announced plans to fire 630 workers and had its license temporarily suspended by the government earlier this month as a result of that decision.
The price of coal delivered to northwest Europe has dropped 20 percent this year and prices are at the lowest since at least 2007, declining to $52.25 a ton on Friday. Eskom's plants are designed to use lower quality coal than most power facilities.
Glencore shares fell 2.6 percent to 158.55 pence as of 5:30 p.m. in London.
Before it's here, it's on the Bloomberg Terminal.
LEARN MORE