Dr. Dre Apologizes for Treatment of Women as Incidents Resurface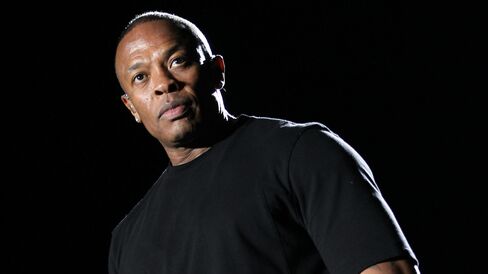 Dr. Dre apologized on Friday for his past treatment of women, as accounts of domestic violence resurfaced with the release of his new album and a movie about his rap group N.W.A.
Dre, 50, who has called himself hip-hop's first billionaire, issued a statement responding to allegations of past violence against women. Without addressing specifics, the rapper, producer and headphone mogul blamed a mix of alcohol and youth.
"I apologize to the women I've hurt," Dre said in a statement issued to the New York Times. "I deeply regret what I did and know that it has forever impacted all of our lives."
Allegations of domestic violence have dogged Dre for years, and returned with his first album in 16 years and the movie "Straight Outta Compton," which he produced. The Universal Pictures release has grossed $80.2 million in worldwide ticket sales since its debut Aug. 14, according to researcher Box Office Mojo, and is expected to place first in U.S. theaters again this weekend.
"Twenty-five years ago I was a young man drinking too much and in over my head with no real structure in my life," Dre, whose real name is Andre Young, said in the statement. "However, none of this is an excuse for what I did. I've been married for 19 years and every day I'm working to be a better man for my family, seeking guidance along the way. I'm doing everything I can so I never resemble that man again."
While "Straight Outta Compton" has been praised by reviewers, the film has also received criticism for sanitizing the controversial lives of the rappers. There is little mention of violence toward women.
Victim's Account
This week, the website Gawker published an essay by radio host Dee Barnes. Dre was accused of attacking Barnes in January 1991 at a record release party, an incident referenced in a song by Dre protege Eminem. In the essay, Barnes said Dre beat her "mercilessly on the floor of the women's restroom at the Po Na Na Souk nightclub in 1991."
Dre, who sold his company Beats Electronics LLC to Apple Inc. for $3 billion, sold almost half a million downloads from his new album, "Compton," through Apple Inc.'s iTunes store, company executives told the Times.
"Dre has apologized for the mistakes he's made in the past and he's said that he's not the same person that he was 25 years ago," Apple said in a statement. "We believe his sincerity and after working with him for a year and a half, we have every reason to believe that he has changed."
Before it's here, it's on the Bloomberg Terminal.
LEARN MORE