When Turkey ordered its airforce to bomb militant targets last month, it was expected to have Islamic State in its sights.
Instead, the country's caretaker government has largely targeted its own historical enemies, focusing on autonomy-seeking Kurdish militants and ending a three-year cease-fire in the process.
As Turkey heads toward its second general election in six months, here's an overview of the armed groups and political foes that President Recep Tayyip Erdogan and the ruling AK Party are trying to weaken:
Kurdistan Workers' Party (PKK)
The PKK began its armed struggle in southeast Turkey in 1984 to demand autonomy for the region's Kurds. Tens of thousands have died in the fighting, the majority Kurds and many of them civilians. Regarded as a terrorist organization by Turkey, the U.S. and EU, the group last month escalated its attacks on soldiers, police and infrastructure as Turkish fighter jets bombed its bases.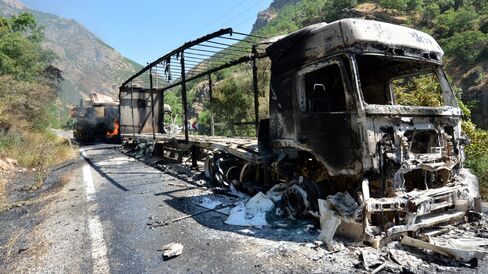 Democratic Union Party (PYD)
Turkey fears the growing strength of the PYD (and its armed unit, the YPG) will lead to an independent Kurdish state on its border with Syria. The PYD is a Syrian group affiliated with the PKK, and is a U.S. ally against Islamic State advances in Syria. While Turkey's government shares that goal, and has said it won't target the PYD, it has warned the group to stay out of any safe zones created by coalition forces.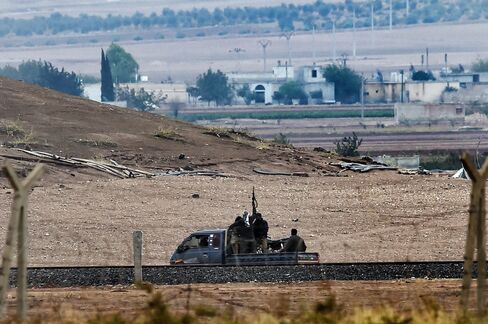 Marxist-Leninist Communist Party (MLKP)
The MLKP mostly operates in cities, using guns and firebombs against police, while some of its militants are fighting Islamic State in Syria. It was a July 20 suicide attack on the group's youth wing in southeast Turkey, blamed on Islamic State, which led to the recent violence in the region.
https://twitter.com/middleeast_24/status/544025576533934080
Islamic State (ISIS, ISIL or DAESH)
More than 1,000 Turks have joined the jihadist group, which has also sent fighters and money across Turkey's border into Syria. Turkey has opened its southern Incirlik Air Base to coalition planes to attack Islamic State, though Turkey hasn't itself targeted the group since airstrikes on July 24. By contrast, its state media publishes a tally of the death toll in Turkey's offensive against the PKK (currently over 450).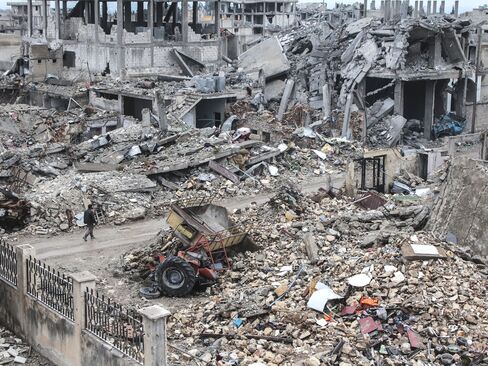 Revolutionary Peoples' Liberation Party-Front
The outlawed leftist DHKP-C has sporadically attacked U.S. interests in Turkey since the 1970s. It claimed the suicide attack on the U.S. embassy in Ankara in 2013 and was blamed for a shooting at the U.S. consulate in Istanbul this month. It's considered a terrorist group by Turkey, the U.S. and the EU.
https://twitter.com/bgnnewsturkey/status/630785772417712128
Hezbollah
Turkey's Sunni group is not linked to the Shiite Lebanese group of the same name. Hezbollah wants an independent Islamic Kurdish state in Turkey's southeast. While it denies any links to Islamic State, its alleged support has led to violent street clashes with other Kurds, mostly PKK sympathizers.
https://twitter.com/BeharSadr/status/624918588302970880
Communist Party of Turkey
Officially the Turkish Communist Party/Marxist-Leninist (TKP/ML), also the Turkish Workers' and Peasants Liberation Army (TIKKO). The Maoist group primarily operates in eastern Tunceli province. Some members are thought to be fighting alongside Kurds against Islamic State in Syria.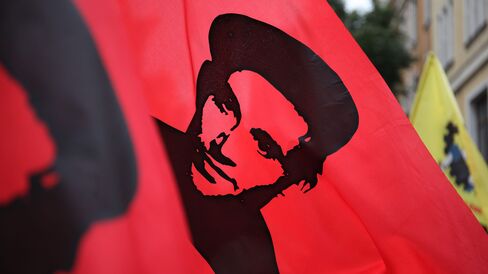 Turkey's ruling party is also targeting its political opponents:
Peoples' Democratic Party (HDP)
The pro-Kurdish party's shock gains in June denied the government the supermajority it needed to turn Erdogan's office into Turkey's power center. Erdogan responded by labeling the party an extension of the outlawed PKK, a claim denied by its charismatic young leader Selahattin Demirtas. Hundreds of HDP members have since been detained.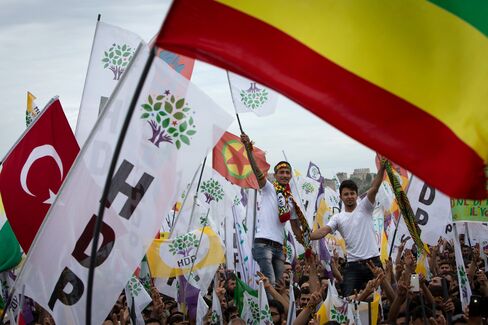 Gulen Movement
Founded by Fethullah Gulen, an Islamic preacher living in self-imposed exile in the U.S., the Gulenists were once close allies of Erdogan and his AK Party and were well represented in the police and bureaucracy. That changed after a 2013 graft probe, which Erdogan described as a Gulen-led attempted coup. Thousands of Gulenists have been purged and the group re-classified as a terrorist organization.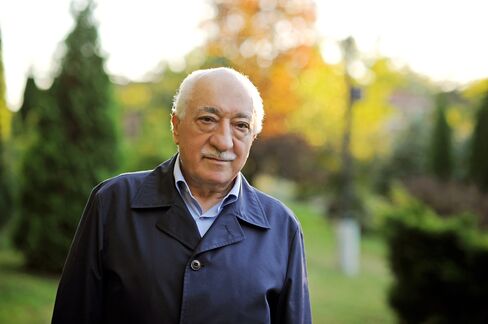 Before it's here, it's on the Bloomberg Terminal.
LEARN MORE