The Asian Century Hits a Speed Bump
With trade slowing, currencies weakening and growth waning, this is turning out to be a very bumpy year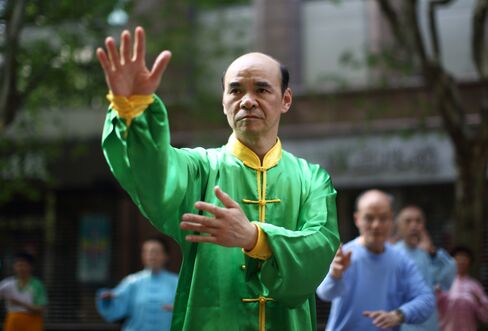 Trade slowing, currencies weakening, stocks falling, economic growth waning and political wobbles emerging. 2015 is proving a bumpy year in what's meant to be the Asian century.
The confluence of stresses -- from China's slowdown, the fallout from the yuan's devaluation, doubts over Abenomics, disappointment with Modi and Jokowi, and deepening vulnerabilities among smaller economies -- comes as the Federal Reserve contemplates raising interest rates for the first time in almost a decade.
The following charts illustrate the malaise:
Weakening currencies can help boost export competitiveness, but also raise the cost of servicing U.S. dollar debt. And when devaluations start spreading, there are fears of a new currency war.
Bank of America Merrill Lynch economists say they're concerned about the competitive impact on the rest of Asia from a weaker yuan, as China's market share of exports to the U.S. and the EU was growing even before the devaluation.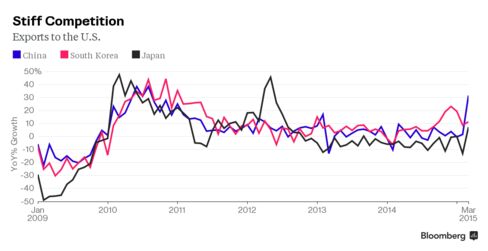 Demand for Asian-made goods was already stumbling amid uneven recoveries in the U.S. and Europe before the yuan devaluation. Now, "northeast Asia will likely face greater competitive pressures from China's devaluation given stronger trade linkages and overlapping exports,'' BofA economists say.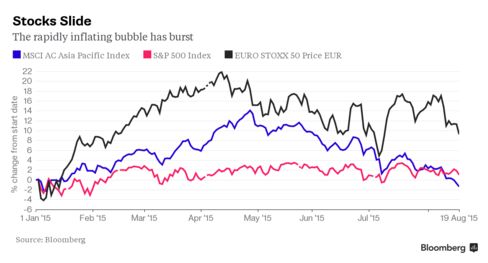 Asian stocks have reflected the worsening outlook. China has seen the wildest ride, with a first-half surge reversing course since June.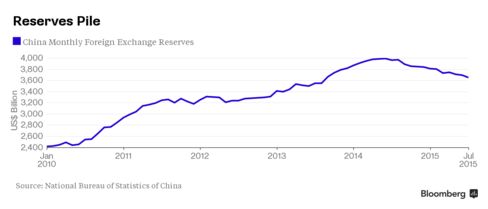 While China's FX hoard is the envy of the world, even it isn't bottomless. Analysts at BMI Research say Beijing will have to choose between propping up the equity market and defending the currency from further downside pressure: "They will not be able to do both.''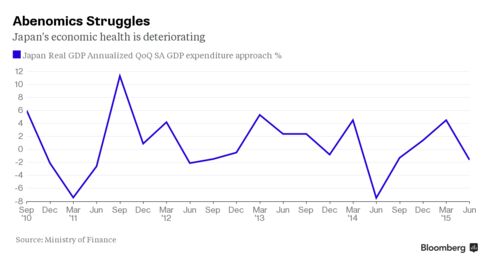 Meanwhile, Asia's second-biggest economy isn't helping the region, with a contraction last quarter. That has raised fresh concerns over Abenomics and the viability of the central bank's battle against deflation.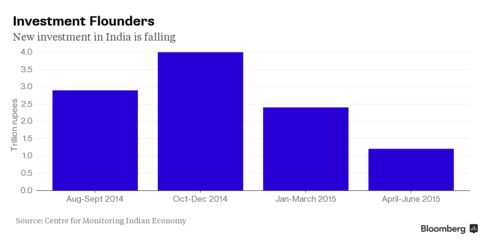 More than a year after coming to power, stalled legislation, an investment slowdown and delayed projects have taken the shine off Prime Minister Narendra Modi's leadership.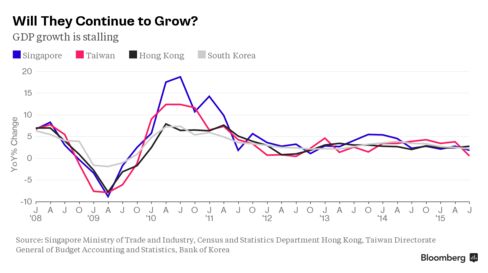 The heady days of the "Tiger'' economies are long gone, but this year is proving especially challenging for Singapore, Hong Kong, Taiwan and South Korea. A mix of debt, fading competitiveness, and the fallout from China's slowdown is weighing on the region's former stars.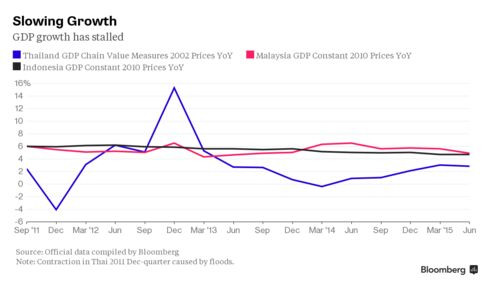 The rout in commodities, tepid global demand and weakening domestic consumption are putting the brakes on the economies of Indonesia, Malaysia and Thailand. To add to their woes, a political scandal is distracting Malaysian premier Najib Razak, while a blast this week in Thailand has piled on more misery to the Land of Smiles, and Indonesia's Joko Widodo has made little headway with promised reforms.
"Politics has become more of a headwind for Asean's economic outlook," said Tamara Henderson, an economist with Bloomberg Intelligence. "Investors often prefer to remain on the sidelines when there are questions about policy priorities and implementation. When the politics are not right, a country's economic outlook is unlikely bright."

Before it's here, it's on the Bloomberg Terminal.
LEARN MORE