Pimco Sees Boring as Beautiful With Bet on European Bank Capital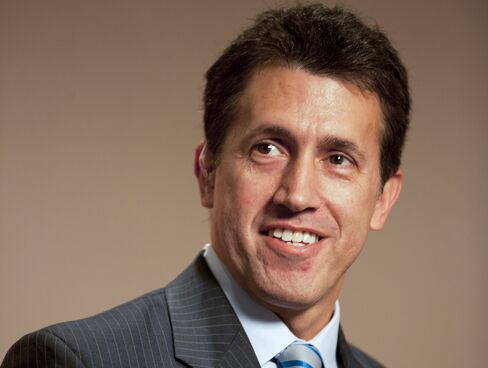 Pacific Investment Management Co. likes bonds designed to become part of European banks' capital cushion in times of stress because it sees little risk that they'll end up being needed to shore up balance sheets.
The company, which manages about $1.5 trillion in assets, is attracted to the additional yield offered by capital instruments issued by European banks, according to Pimco executive vice president Anthony Crescenzi. The lenders' efforts to become safer in the wake of the global financial crisis also reduce the risk that issuers will fail in a manner that might deplete or wipe out such investments, he said.
"We see many banks in Europe moving to a more traditional model of banking and away from the models that got many banks into trouble during the crisis," Crescenzi said in an interview in Sydney on Wednesday. "Many banks have set goals to boost their capital ratios more and more and more, and that's good for contingent convertible bonds for example, where the trigger points are for low capital ratio levels that we think won't be reached."
With bonds globally characterized by stubbornly low yields, investors are increasingly willing to accept the risk of losses in their hunt for higher coupons. Contingent-capital debt has returned 5.6 percent so far this year, Bank of America Merrill Lynch index data show. That compares with just 0.5 percent for corporate debt globally.
Fed Impact
As the Federal Reserve looks to increase its benchmark borrowing cost for the first time since the global financial crisis, Pimco is investing in instruments that it sees as more protected from upward movements in interest rates, Crescenzi said. In addition to European bank capital notes, it also puts U.S. non-agency mortgage bonds in this category. Crescenzi said he likes both types of debt even though they're less easily traded than some other instruments.
Mortgage bonds from U.S. issuers other than government-sponsored enterprises such as Fannie Mae and Freddie Mac are "somewhat immune to interest-rate hikes because the rate hikes are occurring because of strengthening in the economy," he said. That "helps subprime mortgages by inflating asset prices, keeping them from falling, helping recovery rates and limiting defaults."
Looking at credit more broadly, Crescenzi said that the risks posed by imminent Fed tightening mean he prefers to be "up in quality" in terms of his holdings, although that doesn't preclude speculative-grade debt, with shorter-maturity junk-rated bonds preferable.
"There are numerous sectors within high yield that we like and we also like short-dated high yield, especially for instruments that have deep negative bases," he said, referring to the gap between bond yields and related credit default swaps. "Instruments as they get closer to maturity become orphaned by managers who prefer to keep longer maturities in their funds or in their high yield portfolios and that pushes the yield up because they need to shed them, and they're attractive."
Before it's here, it's on the Bloomberg Terminal.
LEARN MORE