GrabTaxi Says It Faces Challenges Expanding in Asia
GrabTaxi Holdings Pte., the taxi-hailing app operator that just attracted China's sovereign wealth fund as an investor, said it faces challenges in expanding in Southeast Asia because of the region's diverse conditions.
GrabTaxi will focus its resources on Southeast Asia and has no plans to expand beyond the region, Cheryl Goh, group vice president for marketing, said in an e-mail. The Singapore-based company is in 26 cities and will be building its "geographical network very aggressively in the coming months," she said, without giving details.
"Our challenges are related to the diversity of the Southeast Asian market," Goh said in the e-mail. "These include language issues, lack of infrastructure and cultural differences."
In Indonesia alone, there are hundreds of languages and dialects, she said. The way the company recruits drivers and attracts passengers also differs in each of the company's six markets because of the unique cultures, which has made region-wide marketing campaigns a rarity, she said. The solution has been to use local marketing teams to build deep connections with communities, she said.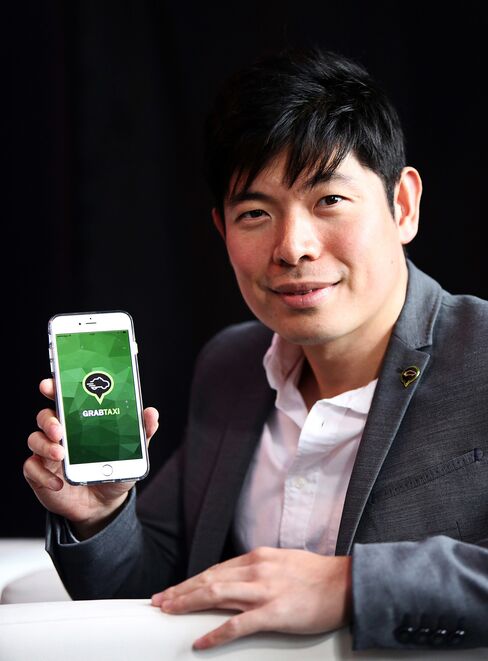 The company, founded by Chief Executive Officer Anthony Tan, raised $350 million in its latest round of fundraising from investors including Coatue Management LLC, China Investment Corp. and Didi Kuaidi. GrabTaxi has raised $700 million to date, including $250 million from SoftBank Corp. in December. Goh declined to comment on GrabTaxi's current valuation.
On Didi Kuaidi, which operates China's biggest taxi-hailing apps, Goh said that the two companies will be "leveraging off each other's experience" building their business in a "complex local environment," without giving specifics. There are no plans at present to share customers between the two companies, she said.
GrabTaxi said it will expand the private-car hire service that's available in all of its markets. It will also expand its motorcycle taxi-booking service, which is now available in Vietnam, Indonesia and Thailand.
Before it's here, it's on the Bloomberg Terminal.
LEARN MORE