BOE's Miles Says Interest Rates Will Increase Pretty Soon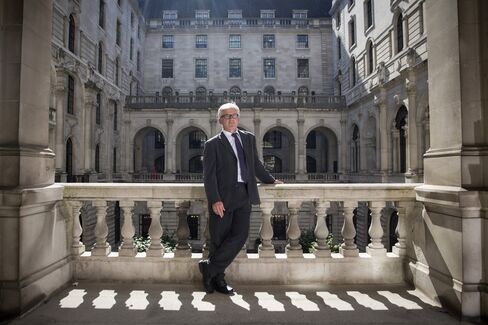 Bank of England policy maker David Miles said interest-rate increases are on the way and will be a reflection of the economy's strength.
The turning point for borrowing costs is coming "pretty soon," he said in a BBC interview broadcast on Tuesday. "It's taken a long time to get there, and we're not fully there yet."
Miles, who leaves his role on the rate-setting committee at the end of the month, said increases from the current record low of 0.5 percent will happen "pretty gradually" and the normal level of rates will be around 2.5 percent to 3 percent. He also said the first move should be taken as sign that the economy is returning to a "more normal position," rather than anything to worry about.
"What we've seen in the last few years is thankfully a recovery in consumer spending, but not runaway consumer spending," Miles said. "People have not been borrowing very much. We've got back to normal growth rates, but I don't think it's on the back of a boom in consumer spending simply driven by the housing market."
While inflation is still well below the central bank's 2 percent target, some officials say the headline measure may hide underlying price pressures. Miles's comments chime with those from policy maker Kristin Forbes, who said this week Britain is enjoying a "solid recovery" and that delaying an increase may mean more aggressive tightening later.
Rate Increase
The pound reached a seven-week high against the dollar Tuesday after data showed a core measure of inflation accelerated to 1.2 percent in July, the fastest in five months. The headline rate was at 0.1 percent, up from zero in June.
The benchmark interest rate has been at 0.5 percent for more than six years. Forward contracts based on the sterling overnight index average, or Sonia, signal a 25 basis-point increase next July, compared with August 2016 on Monday.
"Because the path of inflation will itself probably be gradual, I think the path of interest rates will also probably be gradual," Miles told the BBC. Unlike occasions in the past, when the BOE had to increase rates because inflation was at risk of "getting out of control," that's not happening now, he said.
Before it's here, it's on the Bloomberg Terminal.
LEARN MORE