Michael Sam, NFL's First Openly Gay Player, Leaves CFL Team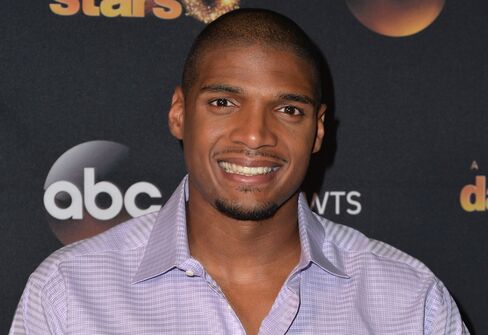 Michael Sam, the first openly gay player in the National Football League, said he is leaving the Montreal Alouettes of the Canadian Football League because he is "concerned with my mental health."
Sam, who made his debut for the Alouettes a week ago, said in a series of Twitter messages Friday that he will leave football for now. He did not play in Montreal's game Thursday against Edmonton, citing a sore back.
"The last 12 months have been very difficult for me, to the point where I became concerned with my mental health," he wrote. "Because of this I am going to step away from the game at this time. I thank the Alouettes for this opportunity and hope to be back on the field soon."
Sam, 25, a defensive lineman, signed a two-year deal with the Alouettes of the Canadian Football League. The 6-foot-2, 261-pound Sam was drafted by the NFL's St. Louis Rams in the seventh round of the 2014 draft. He was released by the Rams before the start of the season and joined the Dallas Cowboys as a practice squad player, but never appeared in a regular-season NFL game.
Before it's here, it's on the Bloomberg Terminal.
LEARN MORE