Tony Blair Says U.K. Labour Faces Annihilation Under Corbyn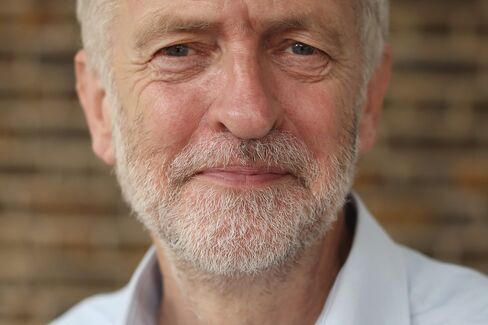 Former U.K. Prime Minister Tony Blair warned that his Labour Party faces "annihilation" if it elects anti-austerity, pro-renationalization lawmaker Jeremy Corbyn as its new leader.
The electorate will punish the party in the 2020 general election for its "self-indulgence" if the bookmakers and pollsters are right and Corbyn wins the party leadership when the result is announced next month, Blair said in an article for the Guardian newspaper published Thursday.
"It doesn't matter whether you're on the left, right or center of the party, whether you used to support me or hate me. But please understand the danger we are in," Blair wrote. "The party is walking eyes shut, arms outstretched, over the cliff's edge to the jagged rocks below. This is not a moment to refrain from disturbing the serenity of the walk on the basis it causes 'disunity.' It is a moment for a rugby tackle if that were possible."
It's the second time Blair, who won three successive elections and was prime minister for 10 years, has intervened in the race to succeed Ed Miliband. He made a similar warning in a speech on July 22, but this intervention uses much stronger language and comes after a YouGov Plc poll on Monday put Corbyn 32 percentage points ahead of his nearest rival and on course to lead the party.
Corbyn has suggested his program would reverse Blair's change to the Labour constitution in 1995 that removed the party's commitment to nationalizing industry, a pledge that was in the Labour manifesto when it lost heavily to Margaret Thatcher in the 1983 election. Blair won his elections by broadening the party's appeal to attract business support and encourage wealth creation.
Public 'Anger'
"If Jeremy Corbyn becomes leader it won't be a defeat like 1983 or 2015 at the next election. It will mean rout, possibly annihilation," Blair wrote. "If he wins the leadership, the public will at first be amused, bemused and even intrigued. But as the years roll on, as Tory policies bite and the need for an effective opposition mounts –- and oppositions are only effective if they stand a hope of winning –- the public mood will turn to anger."
Blair said that the public "will seek to punish us. They will see themselves as victims not only of the Tory government but of our self-indulgence."
Corbyn, 66, is 1/3 favorite to win the leadership with bookmaker William Hill Plc, meaning a winning bet of 3 pounds would make a profit of 1 pound. He's ahead of health spokesman Andy Burnham, who is 10/3, home-affairs spokeswoman Yvette Cooper on 13/2 and outsider Liz Kendall, who is 100/1.
'Old Solutions'
"In the yearning for answers and for Britain to change I can see why people have bought into what Jeremy is offering," Cooper said in a speech Thursday in Manchester, northwest England. "The truth is Jeremy is offering old solutions to old problems, not new answers to the problems of today."
Corbyn's policies "will keep us out of power and stop us changing the world," Cooper said.
Kendall published an open letter to Corbyn asking him to make it clear whether he'd restore Labour's commitment to nationalization. "I think it would be a big mistake to go back," she said.
Burnham, who's called for the rail network to be slowly brought back into public ownership, sought to take a more consensual stance.
"The attacks that we've seen on Jeremy I think misread the mood of the party," he told BBC Radio 4. "This election needs to bring some change to Labour."
The candidates have been involved in a series of public debates since the leadership campaign started on June 15 and ballot papers will be sent out to Labour supporters on Friday. The result will be announced at a special party conference on Sept. 12.
Should Corbyn win, William Hill has him at 1/7 to be ousted as leader before the 2020 general election.
Before it's here, it's on the Bloomberg Terminal.
LEARN MORE