Early Election Now Only Option for Turkey, Davutoglu Says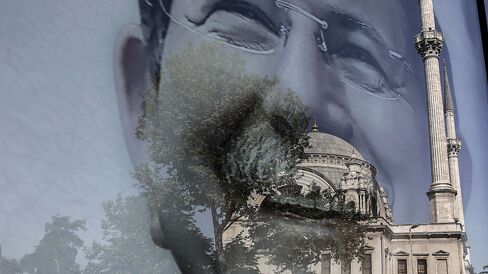 Turkey is headed for early elections after coalition negotiations with the opposition CHP party failed, Prime Minister Ahmet Davutoglu said on Thursday. His comments sent the lira to a record low.
Davutoglu, who's also head of the governing AK Party, told a televised news conference in Ankara that there were deep divisions on education and foreign policy with the opposition party. The AK Party offered to establish a coalition government that would rule only until new elections are held, a proposal that the CHP rejected, Davutoglu said.
The AK Party, co-founded by President Recep Tayyip Erdogan, lost its parliamentary majority in June's inconclusive election for the first time in more than a decade. Coalition talks with the nationalist MHP party broke down partly due to disagreements over Erdogan's role in governing the country.
"An early election is the only option ahead," Davutoglu said after meeting with CHP leader Kemal Kilicdaroglu in Ankara. "It would be better if the parliament decides on early elections through dialogue."
At a separate press conference, Kilicdaroglu said his party hadn't been offered "a normal coalition." The AKP wanted either a three-month arrangement leading up to elections or CHP support for a minority AKP government, he said.
The lira extended its losses after Davutoglu's comments and was trading 1.5 percent lower at 2.8191 at 5:54 p.m. in Istanbul.
The AKP emerged as the biggest party in June's vote, gaining 258 seats in the 550-member parliament, only 18 lawmakers short of what is necessary to form a government alone.
Campaigning Already?
"I'll say it openly, AK Party will benefit the most from an early election," Davutoglu said. "Why? Because if we win 18 more deputies in parliament, we have a single-party government. None of the other parties have such a chance."
Those comments show the ruling party may have already started its election campaign, according to Isik Okte, a strategist at Teb Investment in Istanbul.
"Davutoglu seems very confident on winning back the single-party majority," Okte said by e-mail as Davutoglu spoke. "He's basically saying that the AK Party is best positioned for early elections."
Although the legal mandate to form a coalition government expires on Aug. 23, parliament should act sooner on holding a new vote, Davutoglu said. Barring that, Erdogan can call for an early election once the legal mandate expires.
The law requires the country's election board to prepare for a vote on the first Sunday following a 90-day period.
Before it's here, it's on the Bloomberg Terminal.
LEARN MORE