The Best Ways to Turn an Interview Into a Job
While an endorsement from someone who works at a potential employer is as helpful as you might expect, surprisingly few applicants make use of company referrals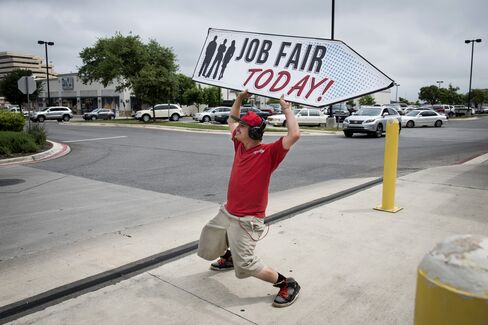 While you might consider a number of avenues in going after your next job, not all of them were created equal.
A study from career website Glassdoor sheds light on which channels lead to the highest percentage of job matches, in which a jobseeker gets an offer and accepts it. Here's a hint: It helps if you know someone at the company to which you're applying.
According to the research, which looked at more than 400,000 job interviews that were posted to Glassdoor's website by U.S. jobseekers, interviews resulting from employee referrals boosted the chance of a successful hire by as much as 6.6 percent. Additional options that yielded the biggest positive impact were referrals from staffing agencies or in-person connections with employers. Meanwhile, online applications and recruiter referrals were linked to lower odds of a job match, and college referrals had the lowest match odds of all.
Here's a chart summarizing these details from the report.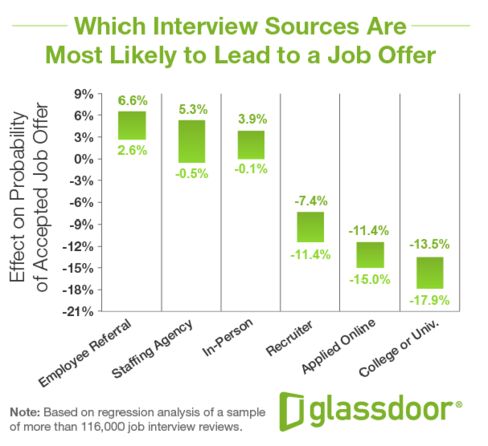 Despite the advantage employee referrals provide, it turns out that not many people use them. The report showed that a mere 10 percent of job candidates cited an employee referral as the spur for their interview. The most popular option was—not so surprisingly—an online application.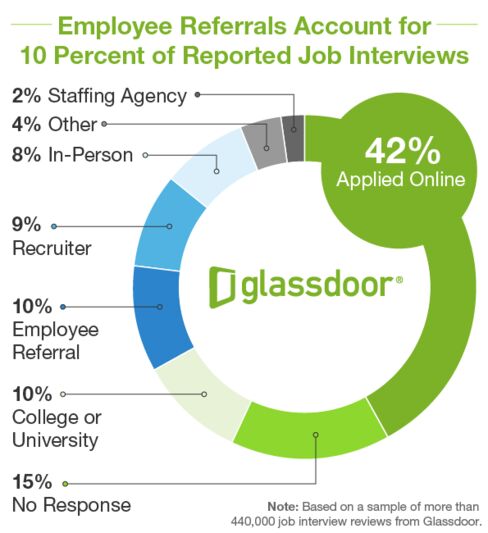 There is also a wide disparity as to which companies rely most on employee referrals. In general, a lot of consulting and technology firms place near the top of the list. More than 30 percent of jobseekers at Booz Allen Hamilton, for instance, reported the use of an employee referral. At the opposite end of the spectrum, government, retail, and energy related jobs tend to register the least employee referrals. Bankers Life and Six Flags both had less than 1 percent of job seekers saying they used an employee referral.
Here's a look at the 30 companies with the highest percentage of jobseekers using employee referrals.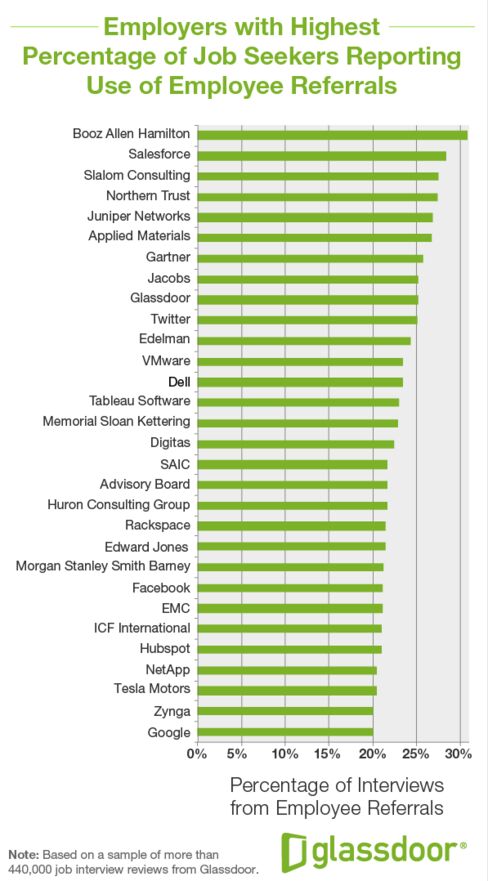 Some goods news regarding the overall job market emerged from the report. Sixty-five percent of the job interview reviews included a job offer, compared to 56 percent during the weak labor market of 2009. There is good news for employers, too: Of the 65 percent of jobseekers that reported getting offers, 88 percent of them accepted.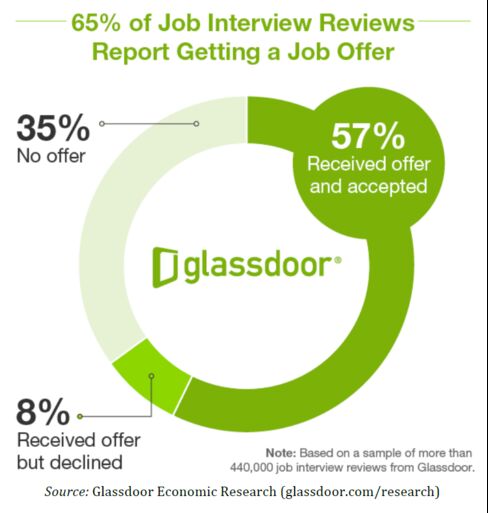 Before it's here, it's on the Bloomberg Terminal.
LEARN MORE