Here's the 'Orwellian' Thing to Watch for in This Week's Retail Sales Report
Keep an eye on the control group
On Thursday, the July retail sales report, published by the Commerce Department, will take center stage as markets continue to speculate as to the timing of the Federal Reserve's first rate hike in almost a decade. We asked Dan Moss, executive editor for economy at Bloomberg News, what we need to see from the report.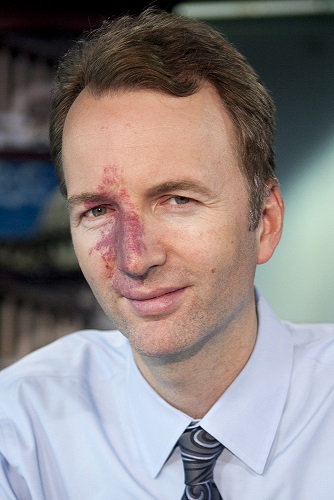 DAN MOSS: We need to look for a bounce from last month's disappointment, but we shouldn't kid ourselves we're going to see a strong resurgence. One thing we learned from the second-quarter GDP report, which was released between the previous retail sales number and tomorrow's: It showed consumption was the strongest part of the economy. It was the pick of the bunch. And we really need that to continue as we head into the middle of the third quarter. Some things auger well. Car sales have been OK, and employment has held up.
We should also talk about a piece of this that's more under the radar. It has the Orwellian title of "Retail Sales Control Group." It's not a bunch of guys sitting in a tinted box at the back of Target directing shoppers; this is the component that fits directly into GDP. Arguably, it's the purest gauge of retail activity we have. It takes out some things that you might not bring up to the checkout counter, like cars and gasoline and construction materials. And by feeding into GDP, it does help answer: "What's the bottom line here?"
Before it's here, it's on the Bloomberg Terminal.
LEARN MORE