These Are the Cities Leading China's Transition
China is increasingly relying on movie theaters, restaurants and stores to generate economic output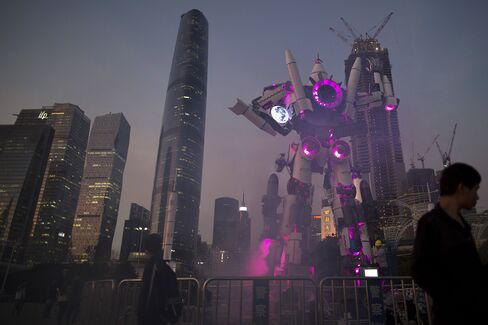 As China shifts away from smog and sweatshops, it's depending more on movie theaters, brokerages, restaurants and stores to generate economic output.
The nation's city statistical yearbook gives some clues as to where and how that transition is taking place across its biggest 290 cities.
We exclude the megacities of Beijing, Shanghai, Tianjin and Chongqing -- which lead on many indicators because of their size and the fact they are directly managed by the central government and therefore enjoy public resources unparalleled by others -- to highlight where the wheels are hitting the road in China's economic transition.
Services now contribute almost a half of national output and investment in the sports and entertainment sector surged 18.9 percent in 2014. Chinese are increasingly spending on movies and performances, with July's box office reaching almost $900 million as cinemagoers flocked to local films like Jian Bing Man, a superhero parody, and Monster Hunt, a 3D fantasy that's the highest grossing local movie ever made.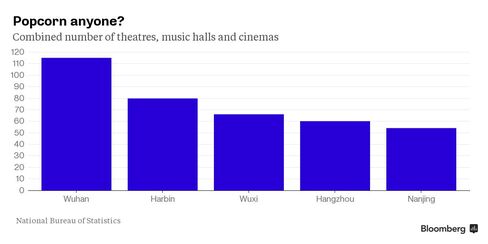 The days of Chinese cities nibbling every plot of land for steel plants and shoe makers are over. Residents in some areas are getting to enjoy patches of green space on their street corners and parks in the town center.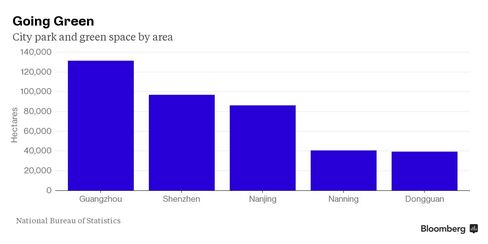 The nation is getting older -- by 2050 there'll be 39 people per 100 of working age who are 65 or above. Healthcare resources are in severe shortage in many parts of the country, with fixed-asset investment in healthcare and social work jumping 27.6 percent last year.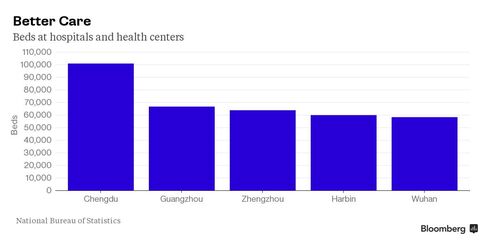 Education is key to upgrading China's economy and fostering the innovation needed to avoid the middle income trap. One measure suggests some cities are leading the way: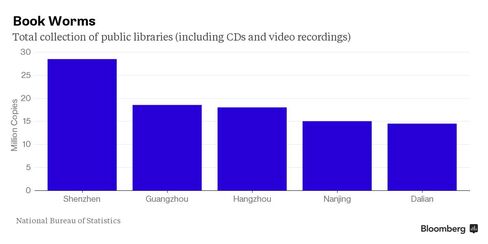 Before it's here, it's on the Bloomberg Terminal.
LEARN MORE