Prudential New CEO Sticks to Asia Growth Story as Shares Rally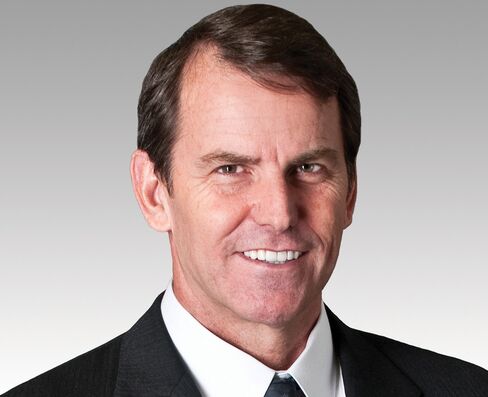 Prudential Plc Chief Executive Officer Mike Wells said he's as upbeat on Asia as his predecessor after the U.K.'s largest insurer reported earnings that topped analyst estimates.
Wells, who succeeded Tidjane Thiam in June, said he wants to continue expansion in the region, with possible acquisitions, while investing in the Asian asset-management firm, Eastspring Investments. The shares rallied 4.7 percent, the most in more than two years in London trading.
"I have been traveling around Asia a lot since becoming CEO," Wells said on a conference call with reporters on Tuesday. "There is a huge opportunity there and we are extremely well placed. We are confident that we can continue to deliver strong profitable growth."
Wells's comments echo those of Thiam, who left to run Credit Suisse Group AG following seven years with the insurer. During his tenure, Thiam focused on Asia to drive profits with the region now accounting for about half of Prudential's revenue. Wells, who had led the U.S. unit Jackson National Life since 2010, said a rout in in the Chinese equity market in July hadn't affected the insurer to date.
The shares rose 70.5 pence to 1,577 pence. That's the biggest gain since June 2013, giving the insurer a market value of 40.6 billion pounds ($63 billion).
The company reported a 17 percent increase in group operating profit to 1.88 billion pounds in the six months through June, beating the 1.74 billion-pound average analyst estimate provided by Prudential. It also raised its interim dividend 10 percent to 12.31 pence a share.
Record Assets
In Asia, which includes both life insurance and asset management, operating profit rose 17 percent to 632 million pounds. Eastspring reported 4.6 billion pounds of third party net inflows in the period, helping to send assets to a record 85.3 billion pounds.
"Market forces will play a greater role in the Chinese economy going forward," said Tony Wilkey, the newly appointed CEO of Asia, on the conference call. "Regardless, this remains a big market with a large population, growing GDP and significant under-penetration of insurance, so we remain fairly confident over the long term."
Elsewhere, Prudential's U.K. life unit increased profit 19 percent to 436 million pounds, while earnings at Jackson National Life rose 11 percent to 834 million pounds.
M&G, Prudential's London-based investment unit, saw profit climb 11 percent to 251 million pounds even as the firm was hit with 2.4 billion pounds of net outflows, as investors withdrew money from the firm's bond funds.
Before it's here, it's on the Bloomberg Terminal.
LEARN MORE