Kim Kardashian's Instagram Got a Drug Company in Trouble With the FDA
Regulators say the celebrity's endorsement of morning sickness pills omitted safety information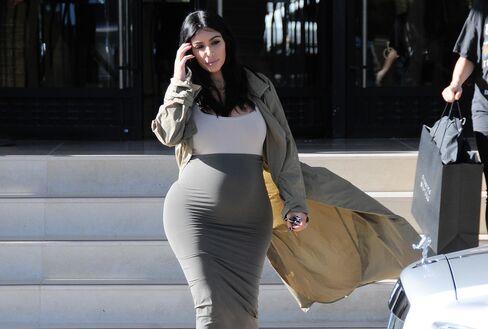 The Food and Drug Administration has sent a warning letter (PDF) to a drugmaker over Kim Kardashian West's endorsement of its pills for morning sickness.
Last month on Instagram, Twitter, and Facebook, Kardashian vouched for a medication called Diclegis, made by a privately held Pennsylvania pharmaceutical company called Duchesnay. Kardashian said she was "partnering" with Duchesnay to raise awareness about morning sickness, and she urged her millions of social media followers to ask their doctors about the drug. The company later sent a press release about the partnership.
The endorsement failed to include the necessary risk information and didn't note limitations on the drug's use. According to the FDA, that makes it misleading. The messages did include links to Web pages at which more complete safety information was available, but the regulator says this isn't sufficient. Here's a selection from the FDA's letter: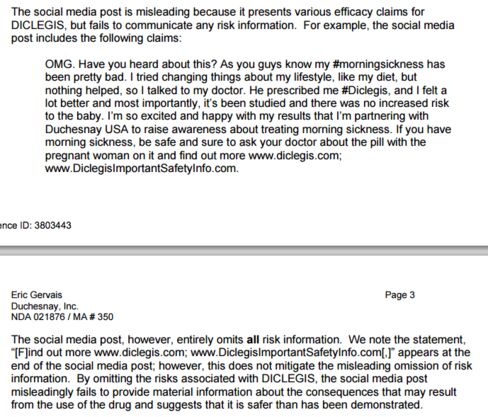 Kardashian's Instagram and Facebook posts couldn't be located at the URLs the FDA cited, suggesting that they may have been taken down. As of midday on Tuesday, a tweet that linked to the Instagram endorsement was still live: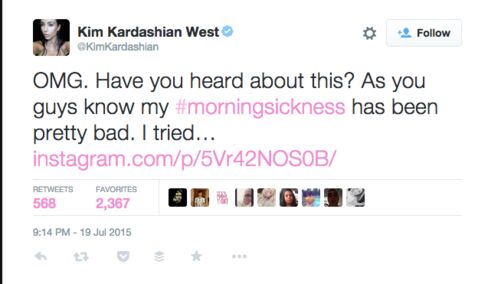 The FDA letter, dated Aug. 7, asked Duchesnay to "immediately cease misbranding" the drug or to stop selling it. The agency gives the company until Aug. 21 to respond.
In an e-mail, a Duchesnay spokesperson said the company "acknowledges that its communications, including in social media as in this particular instance, need to be in accordance with applicable rules and regulations." Duchesnay "will take quick action in responding to the FDA's letter and immediately and effectively address any issues."
An e-mail to a publicist for Kim Kardashian was not immediately returned.
Diclegis is indicated for women who don't respond to more conservative measures to address morning sickness, such as eating more small meals or bland foods. It is controversial because an earlier version of the compound known as Bendectin was withdrawn from the U.S. market in 1983 over fears that it could cause birth defects, though the FDA later concluded that those concerns were unfounded.
Diclegis sales have been on a steady upward climb since the FDA approved it in 2013, with about 34,000 prescriptions filled in the U.S. in July, according to Bloomberg Intelligence data—more than double the number from the same month a year ago.
Before it's here, it's on the Bloomberg Terminal.
LEARN MORE