India Gives Swatch Approval for Mono-Brand Shops, CEO Hayek Says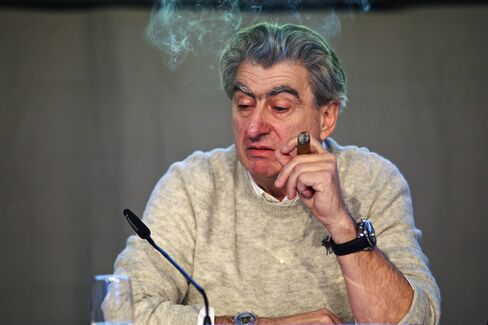 Swatch Group AG received the green light from India's Ministry of Commerce and Industry to open its own mono-brand stores, according to Chief Executive Officer Nick Hayek.
The company plans to open 30 to 40 Swatch shops in India in the next three years and is already selecting locations, Hayek said in a phone interview Tuesday.
The maker of Omega and Tissot timepieces last month forecast a strong end to the year amid higher demand for lower-priced models of its Swatch brand in mainland China. That has helped offset a drop in Hong Kong, which has weighed on the luxury watch industry.
"This is an important step for the Swatch brand as India has so far been a very small business for the Swiss watch industry," said Rene Weber, an analyst at Bank Vontobel AG in Zurich. He estimates the company currently makes about 1 percent of sales in the subcontinent. "The 30 to 40 stores would be just a small addition, but would clearly strengthen the company's position in India."
The Indian approval arrives just as European exporters face headwinds in China after the country's central bank devalued the yuan by the most in two decades. That has revived concern the Chinese economy isn't recovering as expected, Weber said.
Swatch shares dropped as much as 3.8 percent in Zurich on Tuesday and were trading down 3.4 percent at 417.60 francs at 9:49 a.m.
The watchmaker, based in Biel, Switzerland, has the highest exposure of the luxury-goods companies in mainland China, according to Weber, who estimates the company generates about 24 percent of its revenue from that region.
Before it's here, it's on the Bloomberg Terminal.
LEARN MORE