Noble Group Said to Ask Dealmaker Michael Klein to Study Options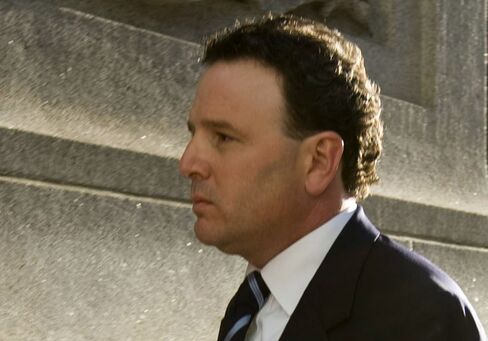 Noble Group Ltd., the commodity trader battling criticism of its accounting, has asked dealmaker Michael Klein to review its options including raising secure financing from banks or selling a stake in the company.
Klein, a former investment banking chairman at Citigroup Inc. who founded his own M&A firm after leaving the bank in 2008, started advising the company in recent weeks, according to a person familiar with the situation. The person asked not to be identified because the conversations are private.
Noble shares jumped as much as 11 percent on Tuesday before closing down 1.7 percent in Singapore. Trading volumes were more than five times the three-month daily average.
Klein brokered the talks between the bosses of Glencore Plc and Xstrata Plc that led to the $29 billion all-share takeover of the mining group by the commodity trader in 2013. He also advised Dow Chemical Co. in its $15 billion acquisition of specialty-chemicals maker Rohm & Hass Co. in 2009.
Noble disclosed on Aug. 3 that it had been "approached by a number of parties in terms of potential financings, and strategic and/or investment options."
A representative for the company declined to comment further. A call to Klein's New York office wasn't returned.
Noble Chief Executive Officer Yusuf Alireza told investors on Monday that talks with potential parties were "ongoing."
Share Slump
The commodities trader has lost more than half its value since mid-February when a group calling itself Iceberg Research criticized its accounting practices. Others including short-seller Muddy Waters LLC have since joined in the scrutiny.
The stock touched 64.5 Singapore cents on Tuesday before closing at 57 Singapore cents. About 307 million shares changed hands, according to data compiled by Bloomberg.
"We could see a further rebound in the shares especially if a deal gets done," said Nicholas Teo, a strategist at CMC Markets in Singapore. "That could further squeeze short-sellers."
The stock is the most shorted on the Straits Times Index, with short interest as a percentage of outstanding shares climbing to record of 14.1 percent on Aug. 6, Markit Group Ltd. data tracked by Bloomberg show. The shares jumped 27 percent last week, the most since May 2009, after the company brought forward its earnings announcement.
PwC Assessment
The trading house, which reported a decline in quarterly profit on Monday, also published a report it commissioned from PricewaterhouseCoopers LLP in the wake of the criticism.
The auditor said the company complied with international rules in valuing its long-term contracts.
"The PwC report avoids addressing the real issue with Noble's accounting, which is that the assumptions going into the models are unrealistic," said Carson Block, the founder of Muddy Waters, which started shorting Noble shares in April. "The real standard for review of course should have been reasonableness of Noble's model assumptions."
Noble said the PwC report vindicated its business model.
"We have received a strong validation of our processes and controls," Chairman Richard Elman said in a statement. PwC cautioned that its work was limited and it had no mandate to review individual transactions or accounts.
Before it's here, it's on the Bloomberg Terminal.
LEARN MORE