Monetize This: Bond Strategists Pressed to Earn Their Keep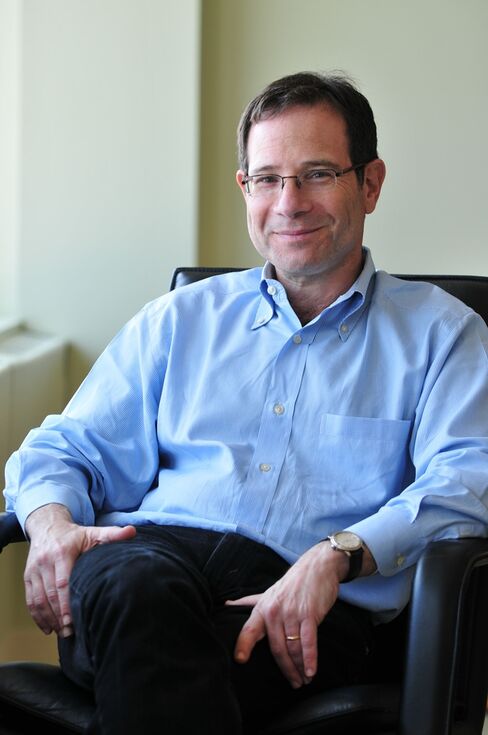 The grand gurus of bonds can kiss the sweet life goodbye.
Fixed-income strategists, those big-thinkers of global bond markets, are under growing pressure to do something they've never really had to do before: bring in money.
Across the globe, investment houses big and small are struggling to make research of all kinds pay for itself. Increasingly, that includes bond strategists -- big-picture types who, until now, rarely sweated the bottom line.
Even stars are feeling the pressure. David Ader, the No. 1 bond strategist in the influential Institutional Investor rankings for 10 years running, says the buzzword is "monetize."
"'Monetize' is never absent from a conversation," says Ader, head of government bond strategy at CRT Capital Group LLC in Stamford, Connecticut. Strategists used to spend most of their time prognosticating and talking to clients. Now bosses are demanding that their work translate into income, typically in the form of trading commissions.
"Aside from having a good call or keeping people abreast, now it's the value of it." Ader says. "That's a huge change."
Harsh Realities
Behind the shift are new, sobering realities in the global financial industry. First, many banks have scaled back traditional bond dealing because of new regulations put in place since the 2008 financial crisis. The five largest primary dealers have contracted their balance sheets by 50 percent since 2010, according to a report last month from Tabb Group LLC.
Second, the rapid growth of electronic trading has squeezed market middlemen, whose commissions have long helped to support research operations. Finally, a decline in market volatility -- an engine of profitable trading -- has crimped margins everywhere.
Increasingly, big institutional investors and hedge funds are trading among themselves, cutting out bond dealers and strategists whose "free" advice encourages customers to send orders their way.
Adding to the worries are proposed European Union rules that would require investors to pay for fixed-income research directly, rather than through trading business. Banks are fighting the proposal, which falls under a set of rules known as MiFID II, arguing the changes would saddle money managers with needless costs.
The talk is that big asset managers might take a "best practices" approach and apply the EU rules globally, says Kevin McPartland, head of research for market structure and technology at Greenwich Associates, a consulting firm based in Stamford.
"That way doing business could spill over into the rest of the world," McPartland said.
Getting Paid
Financial firms have been grappling with how to get research departments to pay for themselves for more than a decade now. In the U.S., the sweeping, $1.4 billion settlement with major financial firms in 2003 laid bare conflicts at the heart of the business and prompted a wholesale rethinking of how and why research gets done.
Today equity analysts at big firms tend to be measured -- and paid -- based on trading business they help bring in from asset managers. Some stars have struck out on their own and now charge for research. Others have moved to small firms, hoping for a bigger cut of commission profits.
Michael Schumacher, UBS Group AG's global head of rates strategy, and Bill O'Donnell, head of U.S. government-bond strategy at RBS Securities Inc., both recently left their posts.
Yet in many ways the unprecedented steps taken by major central banks in recent years -- from setting ultra-low interest rates to buying trillions of dollars of debt in the open market -- have also made bond strategists less important than they used to be.
"You have to have a free marketplace in order to take advantage of strategists," said Andy Brenner, head of international fixed-income for National Alliance Capital Markets in New York. "The major role of the strategist will come back, but not for the next three to five years, when central banks exit the marketplace."
JPMorgan, RBS
At CRT, Ader is trying to figure out how to make research pay after the firm cut back its trading business when plans to become a primary dealer fell through. Since the start of last year, rivals including JPMorgan Chase & Co., Morgan Stanley, Credit Suisse Group AG and Royal Bank of Scotland Group Plc have also either scaled back their fixed-income trading desks or began weighing reductions.
Ader is talking about providing research to money management firms in exchange for a minimum amount of trading.
McPartland, at Greenwich Associates, says bond investors need a marketplace of ideas and that strategists can still play a vital role.
"Exactly how it all gets paid for -- that's what's coming into question," he said.
Before it's here, it's on the Bloomberg Terminal.
LEARN MORE