Abbott Government Sinks to Five-Month Low After Expenses Scandal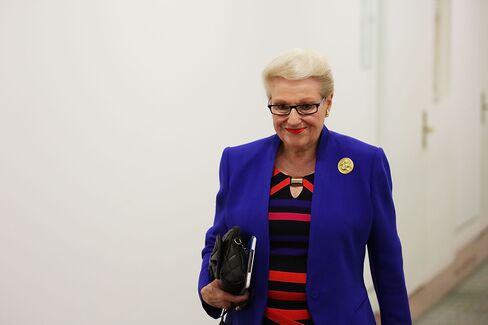 Prime Minister Tony Abbott's government recorded its worst poll result in five months after his parliamentary speaker was forced to resign amid a travel expenses scandal.
As parliament resumes in Canberra after a six-week winter break, support for Abbott's Liberal-National coalition fell 1 percentage point to 46 percent, while the main opposition Labor Party rose 1 point to 54 percent on a two-party preferred basis, according to a Newspoll published in the Australian newspaper. The eight-point gap is the worst since March.
The poll comes six months after Abbott survived a challenge to his leadership from disgruntled Liberal lawmaker colleagues. His failure to quickly act to remove Bronwyn Bishop from her role as speaker has renewed concerns about his judgment and his ability to lead the coalition to victory in the election due to be called next year.
"This poll spells trouble for Tony Abbott because he's running out of time to turn around his government's performance," said Norman Abjorensen, a Canberra-based political analyst at the Australian National University. "By allowing the Bishop scandal to roll on for so long, he's allowed those questions about his judgment to re-emerge and you couldn't rule out another move against him in the coming months."
Bishop, 72, resigned as lower-house speaker earlier this month after three weeks of pressure as revelations about her travel expenses dominated media headlines. The Department of Finance is probing her use of public funds for a A$5,000 ($3,700) helicopter ride to attend a Liberal Party fund-raiser, while allegations also emerged she claimed travel allowances to attend weddings.
Liberal lawmakers on Monday voted for Tony Smith to replace Bishop. Smith, 48, who has represented the rural Victorian state seat of Casey since 2001, said he won't attend regular party-room meetings -- restoring a tradition that the speaker isn't partisan.
The Newspoll, which was conducted Aug. 6-9, shows Abbott and Labor leader Bill Shorten are rated equally at 38 percent on the question of who would make the better prime minister.
The poll, based on 1,727 interviews among voters, has a margin of error of plus or minus 3 percentage points.
Read this next:
Before it's here, it's on the Bloomberg Terminal.
LEARN MORE