Trump as Persona Non Grata, Berkshire's Big Deal: Saturday Wrap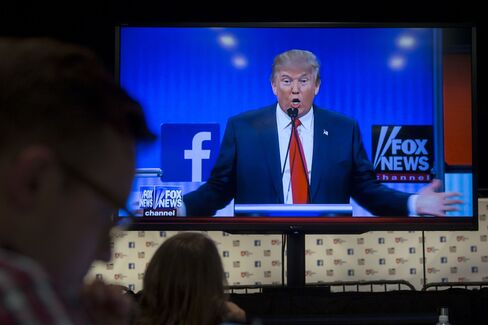 Here are highlights of the top breaking news stories from around the world on Saturday:
Billionaire presidential contender Donald Trump was dropped from a Republican campaign event after suggesting that Fox News anchor Megyn Kelly's tough questioning during Thursday's candidate debate stemmed from it being her time of the month.
Warren Buffett's Berkshire Hathaway Inc. is close to an agreement to acquire aerospace and energy equipment components maker Precision Castparts Corp., the Wall Street Journal reported, in what could be its biggest deal ever. Precision had a market value of $26.7 billion at Friday's close. One fund manager said the deal is right out of the "classic Buffett playbook."
China's overall exports declined more than expected even as steel exports reached their highest levels since January. Overall it pointed once again to continued and probably accelerating slippage in growth.
Pennsylvania's attorney general reiterated that she won't resign, as requested by the state's governor, after her arraignment on charges of leaking grand jury testimony in a revenge plot.
Brazilian President Dilma Rousseff agreed to renominate a leading prosecutor in the so-called Car Wash probe that has led to arrests of board members of the state-controlled oil company Petroleo Brasileiro SA, as well as CEOs of the country's largest construction companies and the former treasurer of Rousseff's Workers Party.
Before it's here, it's on the Bloomberg Terminal.
LEARN MORE