Pennsylvania Attorney General Won't Quit Over Leaks Charges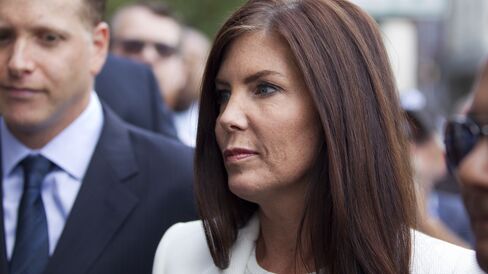 Pennsylvania Attorney General Kathleen Kane rejected demands from a growing list of state politicians, including the governor, to resign, after being charged with leaking secret grand jury information as part of a revenge plot.
Kane, the first Democrat elected to the office and the first woman, has no plans to quit and is "looking forward to trying the case before a fair-minded jury," her lawyer, Ross Kramer, told reporters after she appeared by video Saturday before a judge in Collegeville, Pennsylvania.
The 49-year-old prosecutor is accused of perjury, obstruction of justice and conspiracy in a case growing out of leaks to a Philadelphia newspaper. Kane orchestrated the leaks in retaliation against former state prosecutors who, she believed, embarrassed her in the press, District Attorney Risa Vetri Ferman, said in an Aug. 6 statement.
Kane didn't enter a plea during a five-minute appearance before the judge and there's no discussion of a plea agreement, prosecutor Kevin Steele said. She was freed on $10,000 unsecured bail, with a preliminary hearing set for Aug. 24, he said.
Kane surrendered to authorities in Norristown, Pennsylvania, from where she made the video appearance before the judge in Collegeville, about 8 miles northwest. Kane didn't speak to reporters when entering the Detective Bureau in Norristown and exited through a side door, leaving in an SUV, without making a statement.
Calls for Resignation
Pennsylvania Governor Tom Wolf, a Democrat, on Thursday joined the chorus of politicians calling for her resignation. Wolf said in a statement that the gravity of the charges make it "virtually impossible" for Kane to function in her current role.
"I don't know if members of her party necessarily know all of the facts of this case," Kramer said. "A lot more will come out over time. When people get a full sense of the story is this case, the narrative will look very different."
On Friday, Pennsylvania House Majority Leader Dave Reed, a Republican, said in a statement the Legislature would weigh its options "if there is no other action taken to remove her from office."
A former Lackawanna County prosecutor, Kane is the second Pennsylvania attorney general in two decades to be prosecuted. Ernest Preate Jr., a Republican, resigned in 1995 after pleading guilty to mail fraud. He was sentenced to 14 months in prison.
The case is Commonwealth v. Kane, MJ-38120-CR-298-2015, Montgomery County District Court 38-1-20 (Norristown).
Before it's here, it's on the Bloomberg Terminal.
LEARN MORE