The Katy Perry Economy: Japan Is Hot and Then Cold
Tax changes bring booms and busts in spending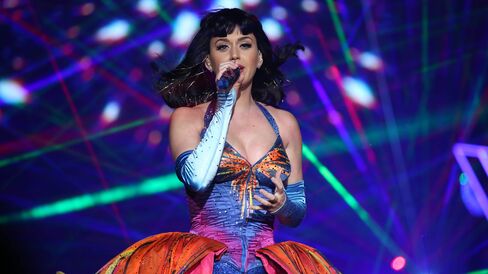 Japan, like Katy Perry's Hot N Cold hit song, just can't get off this ride. Because of the roller coaster effect from a sales-tax boost, it saw growth and then contraction in 2014. Now it looks like it'll happen again.

The last time Japan hiked its sales tax, consumers rushed in to make big-ticket purchases of everything from condominiums to cars before the levy went up, and then fled the market.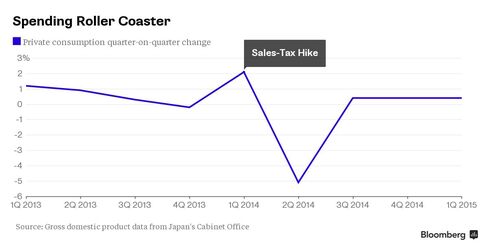 While the next increase isn't scheduled until 2017, there are already signs that Japan may be in for another boom-to-bust consumption cycle: There's a surge in breaking ground for new houses and apartments. The central bank has seen the pickup, and noted the change in its monetary policy statement on Friday.

Construction starts are at the highest level since December 2013. Developers appear to a big part of the move, given the strength in the build-to-sell category for apartments and houses.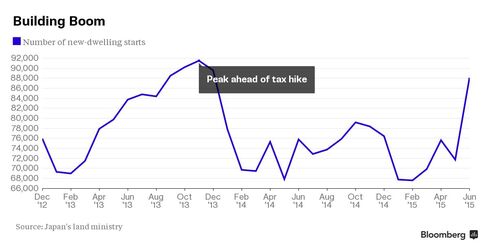 Last time, purchases of new condominiums in the greater Tokyo area peaked about half a year before the government bumped the sales tax by 3 percentage points to 8 percent. Hiroaki Muto, chief economist at Tokai Tokyo Research Center in Tokyo, said a similar pattern may be on the way this time.

Increasing home purchases started a year before the tax hike, followed by cars, and then things like refrigerators and air-conditioners. In the last months and weeks, consumers stocked up on smaller items, like cosmetics, toilet paper and perishable goods.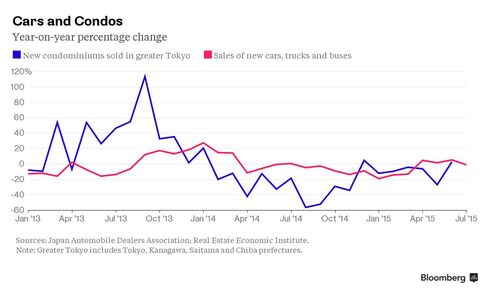 "It's a bit too early for consumers to jump into this buying now,'' said Muto. "But consumption is likely to expand considerably in the next fiscal year."

Muto also offered a word of caution, noting that the next tax increase will be slightly smaller -- 2 percentage points -- and so the consumption boost could also be a little softer.



Before it's here, it's on the Bloomberg Terminal.
LEARN MORE