If you're American, you've probably never heard of Reinhold Messner, the first mountaineer to climb all 14 of the world's 8,000-meter mountain peaks (26,247 feet above sea level).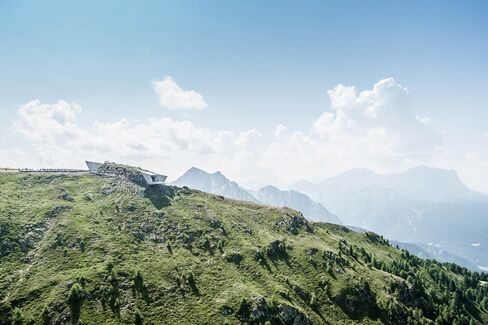 If you have, there's a good chance you learned of him in the past few weeks, when photographs of a spaceship-like aerie designed by Zaha Hadid, the sixth and final outpost of the official Messner Mountain Museum, circulated the Internet. It was the final stage of a 15-year-long project by Messner to chronicle what he calls "the great history of mountaineering."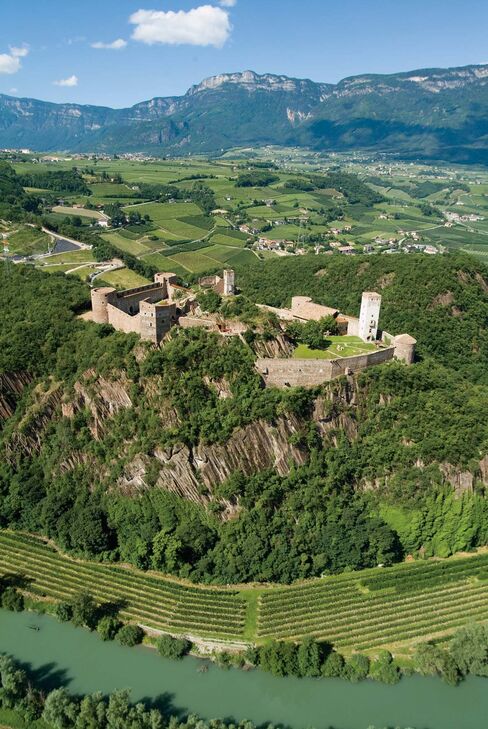 Messner, now 71, conceived of the museums—sprinkled throughout peaks, valleys, and small towns across South Tyrol, a region in northern Italy that borders Switzerland and Austria—as a way "to tell the next generation about what happens when mountains and men meet," he says in an interview.
Into Thin Air
It might be more instructive, however, for the next generation to know what happens when mountains and Messner met. For starters, he and the climber Peter Habeler were the first to reach the top of Mt. Everest without the aid of oxygen.
"No one knew what would happen when he got to the top," says Maurice Isserman, a professor of history at Hamilton College and co-author of the book Fallen Giants: A History of Himalayan Mountaineering From the Age of Empire to the Age of Extremes. "A lot of people theorized that he would just die from lack of oxygen."
Messner didn't die, of course, and subsequently climbed Everest again by himself (again without oxygen). "Some people called it the first true ascent of Everest," says Isserman, "because he wasn't relying on artificial aid."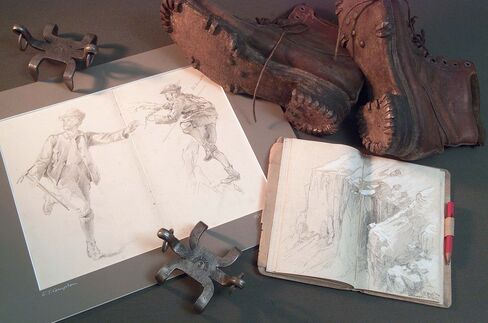 Consummate Adventurer
Messner continued to climb mountains in the Himalayas and dabbled in other extreme pursuits (he trekked across Antarctica without a sled team, for instance). As he did so, he figured out how to monetize his exploits, writing "over 50" books, by his own estimation. "Through speaking tours, books, documentaries and whatnot, he supported himself from a very early age as a mountaineer," says Isserman. "He's both a mountaineering pioneer, but he's also a commercial pioneer, and his museums are an extension of that."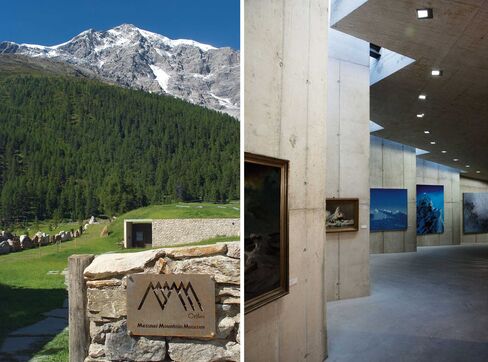 The buildings of the Messner Mountain Museum each focus on different aspects of the mountain experience. There's one devoted to hiking paraphernalia (pickaxes, journals from historical climbs, and many photographs); another is themed around mystic mountain statues. One showcases ethnological exhibits on the people of the mountains, and one—the museum concentrating on mountain rock—presents a step-by-step narrative of how the Dolomites were formed.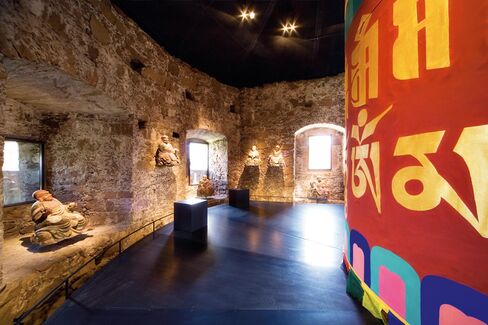 Extraordinary Buildings
The real draw of the Messner Mountain Museum, though, might be its extraordinary buildings.
"One is in my castle," Messner says, referring to Juval Castle, a mountaintop retreat dating back to the 13th century that doubles as Messner's summer residence. Here, he says, it's about "the holiness of mountains."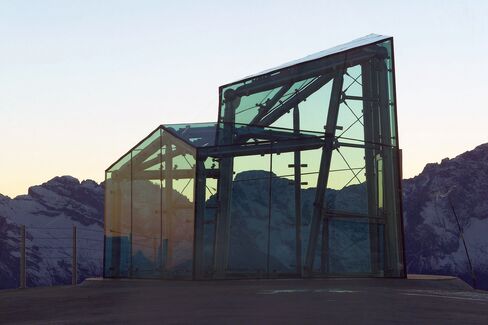 Another, he continues, "I built myself, to be like a glacier crevasse." That one is unsurprisingly devoted to ice. Built into the ground, 1,900 meters above sea level, the building is low, bunker-like, and, when covered with snow, almost totally invisible. Another—the largest museum of the series—is located in the restored Sigmundskron Castle, which dates to the 10th century and sits on yet another hilltop. One of the castles was once the summer residence of the prince bishops (also, if you can believe it, on a hill) that goes back to the 13th century, and the last historic building is a mountaintop fort from 1912 built on a peak in the Dolomites and reclaimed by Messner in 2002. And then there's Hadid's Corones museum, a concrete structure perched on the summit plateau of Kronplatz.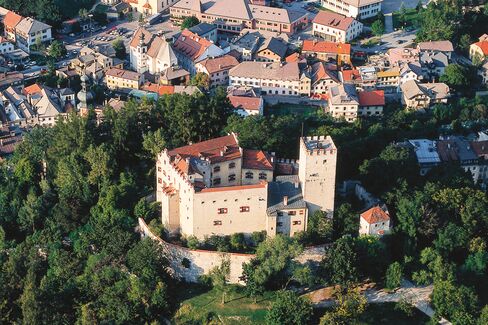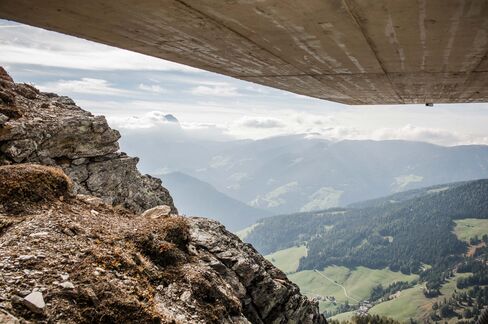 Regardless of the ownership of each building—a few are owned by municipalities and foundations, he says, and two are owned by him privately—the collection is Messner's alone, and he doesn't derive an income from his management of the museums. The Hadid building "is paid for by a high-class tourism company," he says. (It told him the building cost $3 million to build, but he agrees that that number sounds very low.)
Now that the final building for his museum is complete, Messner says he'll return to filmmaking, writing, and climbing.
"I still climb, but at a lower level," he says. "Next week I'll be climbing again—but only up to 5,000 meters."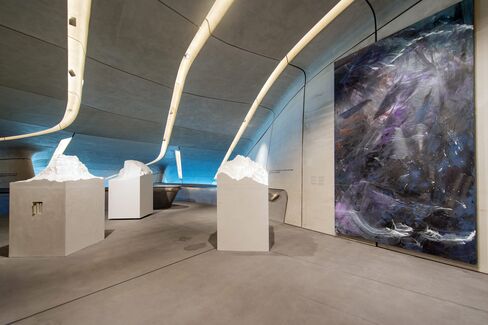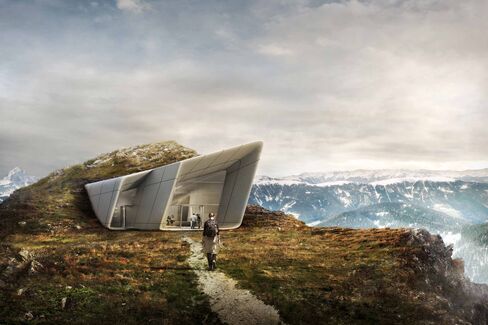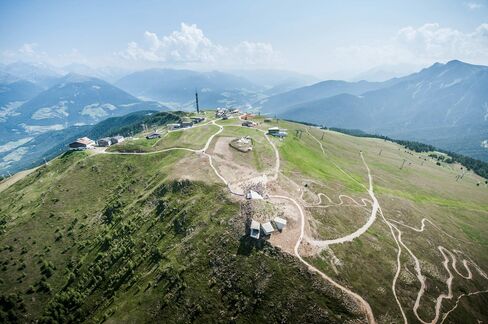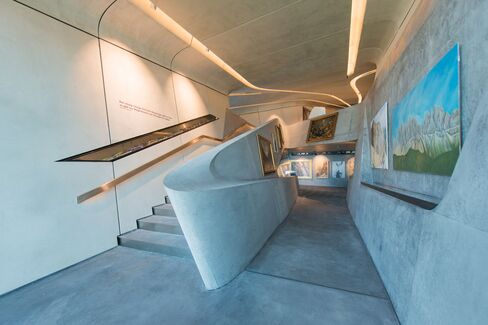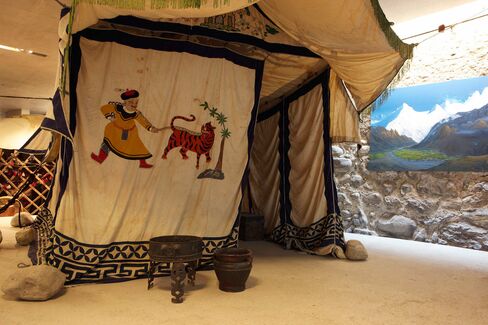 Before it's here, it's on the Bloomberg Terminal.
LEARN MORE