This Economist's Computer Model Is Forecasting a Clinton Victory
A Democratic nominee is forecast to win by a hair in the 2016 elections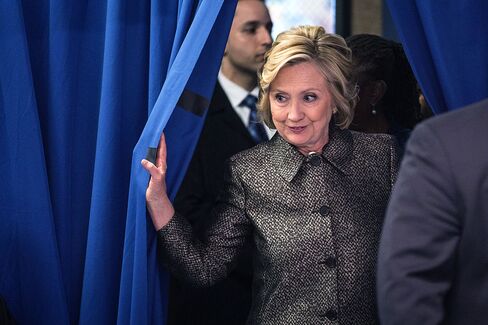 Hillary Clinton will win the 2016 presidential election by the narrowest of margins — if a computer model put together by Moody's Analytics Inc. is to be believed.
The model, which uses economic and political data to predict the election's outcome on a state-by-state basis, has the Democratic Party's nominee for president garnering the minimum 270 electoral votes needed for victory to 268 for the Republican contender. While the model uses only generic candidates for each party in forecasting the future, Clinton is the favorite by far to be the Democrats' nominee.
The "2016 election will be a nail-biter,'' Moody's chief economist Mark Zandi and his colleagues wrote in a report.
While the economy's performance will strongly favor the Democrats, the political backdrop — including voter fatigue with a two-term incumbent president — will benefit the Republicans, they said.
Moody's results depend crucially on its economic and political projections heading into the November 2016 ballot. Even small changes in those assumptions could tip the race to the Republican nominee.
To predict the popular vote in each state, Moody's looks at three economic variables in the two years leading up to the presidential poll: household incomes after taking account of inflation and house and gasoline prices.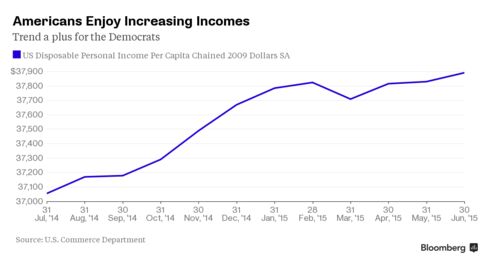 Zandi and his co-authors predict solid increases in both income and property prices in the coming months as the economy keeps on expanding. Gas prices will stay low as Iran's nuclear deal with the U.S. and other world powers allows it to sell more oil on world markets, they said.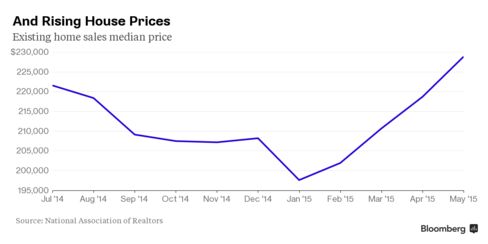 The model, which the authors said has accurately predicted the outcome of every presidential election since 1980, takes account of the fact that many states consistently vote for one party or the other, virtually regardless of what the economy is doing.
The calculations also factor in the popularity of the sitting president. On that score, the Moody's economists assume that Democrat Barack Obama's approval rating will be the same at the time of the election as it is now.
Virginia will be the key swing state that tips the election to the Democratic candidate in Moody's computations.
Zandi's co-authors on the report are Moody's associate directors Dan White and Chris Lafakis and assistant director Michael Brisson.

Before it's here, it's on the Bloomberg Terminal.
LEARN MORE