Burnham Sets Out Labour Manifesto Pledging to Ax Tuition Fees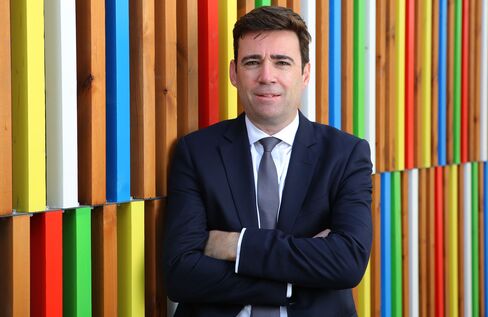 Labour leadership candidate Andy Burnham, the favorite to take over as head of the main U.K. opposition party, set out a campaign platform pledging to scrap university tuition fees and regulate privately rented housing.
Burnham, Labour's health spokesman, said the manifesto, entitled "A Radical Labour Vision for the 21st Century," would help restore Labour's economic credibility by offering an "more balanced" alternative to the austerity measures set out by Conservative Chancellor of the Exchequer George Osborne.
Pledges include replacing tuition fees by a graduate tax, renationalizing Britain's railways, regulating private rents and raising the national minimum youth wage to the adult level.
Burnham is favorite to win the leadership with Labour voters and bookmakers, though a poll last month put anti-austerity candidate Jeremy Corbyn in the lead among those eligible to vote in the contest. Ballot papers will be sent out next week, with the result announced Sept. 12.
Before it's here, it's on the Bloomberg Terminal.
LEARN MORE