Barista Turned Stylist Shows Americans Switching Careers Again
Olivia Pozzy started work five years ago as a restaurant cashier, then became a receptionist, a sales clerk and a barista before landing a hair stylist job that sometimes pays triple her earlier work.
"In your younger years, it is important to test the waters," said Pozzy, 23, in Portland, Oregon, who makes as much as $30 hourly on good weeks.
That restlessness is starting to spread among U.S. workers. Last year Americans switched careers at the fastest rate in a decade, according to an analysis of U.S. Census data by St. Louis Federal Reserve economist David Wiczer. Such moves are helping younger people earn bigger paychecks at a time when employers are handing out raises at the lowest rate on record.
Career shifts -- a carpenter taking up welding or a barista becoming an office worker -- play a key and largely unappreciated role in how people move up the pay ladder, according to a National Bureau of Economic Research study published by Wiczer and three co-authors July 20. Fed researchers in Washington, Richmond and San Francisco have all studied the phenomenon.
"Occupational switches involve lots of risk, both up and downside, but skewed upwards," Wiczer said. "Switches tend to bring people closer to their optimal occupation."
Almost 8 percent of employees changed occupations in 2014, up from a recent low of 6.3 percent in 2010. That's a reversal of a trend in which career moves had been dropping from a peak of almost 11 percent in 1995 and continued falling in the aftermath of the recession that ended in June 2009, according to the St. Louis Fed data.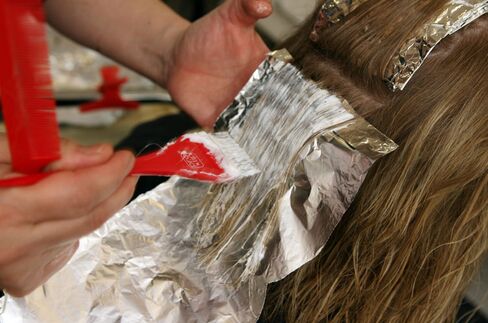 Mobility Pays
Workers in their 20s typically change career paths two or three times, and a positive move -- one that's not the result of losing the prior job -- can add 5 percent to a worker's pay, Wiczer found. Such mobility -- more than moves within the same company or industry -- can account for most of the 38 percent median gain in workers' earnings between the ages of 25 and 55, according to Wiczer and co-author Fatih Guvenen, an economist at the University of Minnesota.
"When there is a high rate of occupational switching, we have an indicator of a strong, dynamic economy," said Gary Burtless, senior fellow at the Brookings Institution in Washington, who formerly worked at the U.S. Labor Department.
Policy Implications
The more willing workers are to try new careers, the better the chances that employers will find good matches for their job openings without having to offer higher wages. That implies that the Fed can maintain easy monetary policy to push unemployment lower without fear of rekindling inflation. The jobless rate currently is 5.3 percent, close to the level that Fed officials regard as equivalent to full employment.
The Fed has "plenty of scope to at least try to see how a low level of unemployment for a while might improve the functioning of the labor market and ultimately boost potential output," said Jonathan Wright, a professor at Johns Hopkins University in Baltimore and a former economist at the Fed's Division of Monetary Affairs.
The central bank will get another read on the job market in a Labor Department report due on Friday. The report will probably show about 225,000 jobs were added in July, and average hourly earnings rose 2.3 percent from a year earlier, according to the median forecast in a Bloomberg survey of economists.
America's labor market has been hailed historically for its flexibility, with people willing to pick up and move to get better jobs. While workers have become a bit less willing to relocate in the past few decades, Americans still have avoided a European-style hysteresis, or permanently higher unemployment amid a failure to adapt skills to work.
More Quitters
As career switching has rebounded from post-recession lows, so has Americans' willingness to leave their existing jobs. Some 2.7 million people quit in May, and the quits rate, which shows the willingness of workers to leave their jobs, was 1.9 percent, close to the 2 percent reading when the recession began and up from a low of 1.3 percent in April 2009.
They are leaving jobs to start their own businesses too. While entrepreneurial activity remains below prerecession levels, it has been picking up and one gauge, the Kauffman Index of Startup Activity, had its biggest gain in two decades.
Fed Chair Janet Yellen in July cited the quits rate and signs of higher wages as evidence that the labor market is improving.
People can switch careers for any number of reasons: they hate their jobs, they are overqualified or underqualified, they get fired or are worried about losing a job, or they want more money.
True Calling
"People switch occupations to learn about a career and compare their own skills to it, and try to find what is their true calling," Guvenen said. "Switching slows down substantially during a recession" because there are few good alternatives.
Workers who lost jobs during the 2007-2009 recession tended to stay in the same careers even if they offered few opportunities, research by San Francisco Fed economist Bart Hobijn and two co-authors found. Career changes among jobless have started to pick up since 2011.
"Most people end up in a career kind of by accident," said Margaret-Ann Cole, senior vice president at ManpowerGroup Inc.'s Right Management division in North America. Workers are snapping out of a "prisoner mentality" where "you have to stay attached to the job because you're so afraid that if you make a move to somewhere else things will be more difficult."
Amber Westry, 26, became a security guard in Atlanta in 2012 after stints of manual labor at a package-delivery company and as a valet parker. She earns $13 an hour, compared with $7.25 and $9.50 at earlier gigs.
Stepping Stone
She's wrapping up a two-year accounting degree at Atlanta Technical College, and is in an internship she hopes will lead to an accounting-related job.
"You start off doing one thing with one company, but it may not be your ending," she said. "It is a stepping stone to get closer to the career you have chosen for yourself instead of becoming stagnant."
Pozzy got small raises with each of her career switches, before landing the job as a hair stylist, where her pay can be triple the $9.25-an-hour she was earning at Starbucks.
Her career path isn't over. She plans to pursue a bachelor's degree in physics with the goal of entering a science-oriented job. Testing out a number of jobs makes sense beyond the financial gain, Pozzy said.
"Yes I'd like to make a lot of money, but if I am miserable I won't stay where I am," she said. "You never know what you will fall in love with."
MAN US CN
NI FED NI LABOR NI USECO NI GA NI TRE NI FRX NI OR
Before it's here, it's on the Bloomberg Terminal.
LEARN MORE