Tokyo Olympics Logo Designer Denies Accusations of Plagiarism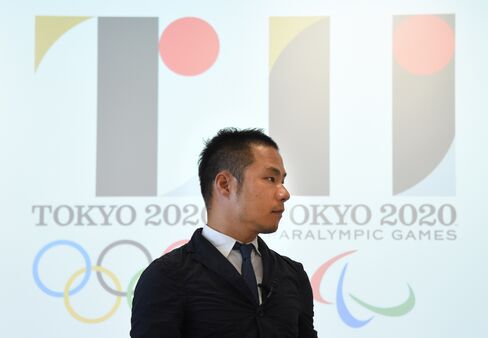 The Japanese designer of the 2020 Tokyo Olympics logo denied accusations he plagiarized the emblem of a Belgian playhouse.
"Parts of it are similar, but the thoughts that went into the design are different," Kenjiro Sano told reporters Wednesday in Tokyo. "These two logos aren't the same in any way."
Belgium-based designer Olivier Debie criticized the logo after its unveiling on July 24 for resembling his design for the Théâtre de Liège, and is considering legal action, Kyodo News reported. The organizing committee for the Games said July 31 that the Liege theater's logo has not been globally trademarked, and that Sano's design cleared International Olympic Committee standards.
The dispute is the latest in a series of setbacks for Prime Minister Shinzo Abe and his plans for the Tokyo Olympics. Last month, Japan scrapped a plan to build a futuristic main stadium designed by British-Iraqi architect Zaha Hadid after public criticism over ballooning costs.
Sano, who has won various designer awards internationally, also said he had never set foot in Belgium, nor had he seen the design of the theater emblem. He said that Olympics logo was one of the best he's ever made.
"Designing the Olympic emblem was my dream," he said. "This emblem was made from my knowledge and experiences as a designer."
Before it's here, it's on the Bloomberg Terminal.
LEARN MORE