If History Repeats, Gold Could Soon Get Very Boring
The 2011 gold price spike looks a lot like its 1980 spike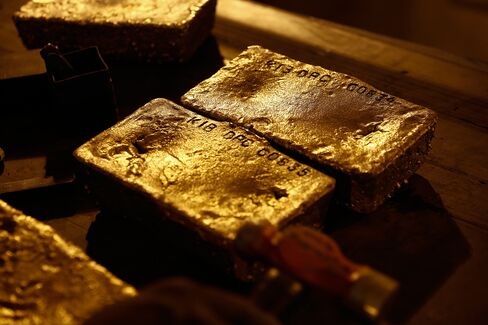 Gold has pretty much been in a $200 range, between $1,050 and $1,250, for the past two years.
This period of relative calm is a big change from what the precious metal did from 2005 to mid-2013 when it rallied by $1,200 before dropping back to recent levels.
Gold made this type of move once.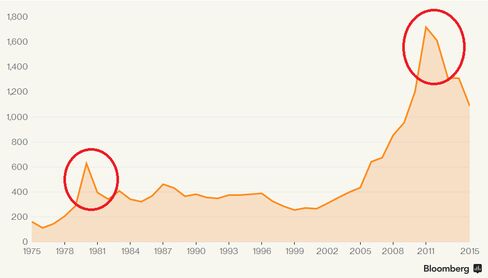 Using the G-chart function on the Terminal, we can overlay these two periods to produce this chart.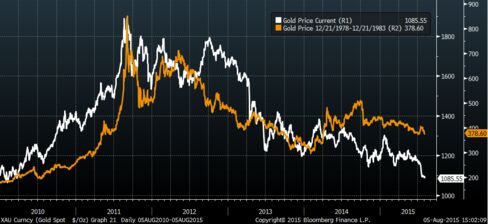 We can see that the price movements were relatively similar, even if the context for the moves was completely different: In 1980, inflation was well into double digits, with the effective federal funds rate over 17 percent. Today, inflation remains subdued, and U.S. interest rates are still hovering around zero percent.
For lovers of the precious metal, the hope is that the similarity between the two charts ends fairly soon.
At the end of the 1980s period of price volatility, gold entered a two-decade long era of relatively subdued price movement. As the inflation panic eased, so did the price of gold. In 2011, the panic was the financial crisis. That, too, has been easing; with it again, the price of gold.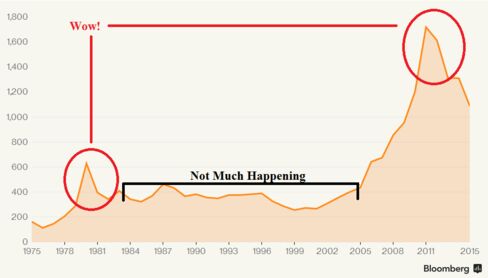 A repeat of that trend would leave gold at around $1,000 an ounce in 2035.
Before it's here, it's on the Bloomberg Terminal.
LEARN MORE