Smartphones on the Beach for London Dealmakers Sweating M&A Boom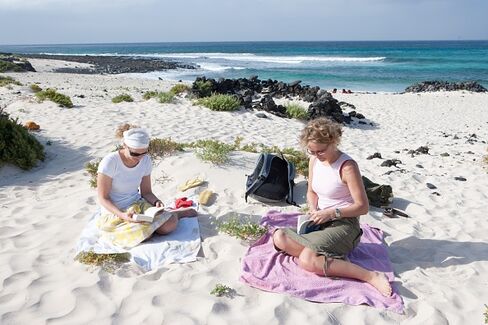 Dealmakers in London will spend their summer holidays tied to their smartphones as global mergers and acquisitions activity shows no signs of slowing down.
More than 70 percent of U.K. dealmakers plan to check their e-mails every day during August, even when on holiday, while 43 percent of bankers will be working on active deals, according to a survey by M&A data-room provider Ansarada. The company polled 489 U.K. bankers for the survey.
Global M&A activity this year is on track to pass $3 trillion for the first time since 2007, according to data compiled by Bloomberg. Some $467 billion of deals have been announced globally this quarter. If the level of activity continues through September, it will beat the record set over the summer of 2007, when $933.4 billion of deals were proposed, the data show.
As a result, it's "no surprise" that London-based M&A bankers are "working even at the beach," according to the report. "If the merger and acquisition environment dictates that working on holidays is necessary then mobile access, automation and reporting are extremely important to an M&A banker," says Sam Riley, Ansarada's chief executive officer.
Shire Plc made an unsolicited offer on Tuesday to buy Baxalta Inc., a business that Baxter International Inc. spun off last month, for about $30 billion. Teva Pharmaceuticals Industries Ltd. last week agreed to buy Allergan Plc's generics business for about $40.5 billion in cash and stock.
Before it's here, it's on the Bloomberg Terminal.
LEARN MORE