Redleaf's Whitebox Sells Minority Interest to Neuberger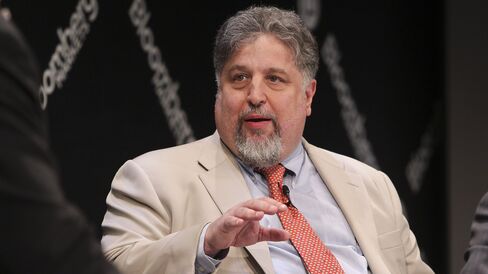 Whitebox Advisors, the investment firm founded by Andy Redleaf 15 years ago, agreed to sell a minority stake in itself to a private equity fund run by Neuberger Berman Group.
Dyal Capital Partners is making a passive investment, Whitebox told clients in a letter obtained by Bloomberg. Proceeds from the sale will be reinvested in Whitebox funds, according to a person familiar with the Minneapolis-based company, who asked not to be identified because the information isn't public.
Whitebox, which runs hedge funds and mutual funds, oversees $4.3 billion in strategies including distressed securities and corporate events such as spinoffs and mergers. Redleaf owned 44 percent of the firm at the end of 2014, according to a filing with the U.S. Securities and Exchange Commission.
"We believe our new strategic partners will help propel our efforts to be 'best of class' in every aspect of our business as well as work with our business development personnel to help identify strategic business opportunities," the firm said the letter, signed by Redleaf and Mark Strefling, chief operating officer and general counsel.
Terms of the deal weren't disclosed in the letter.
Before it's here, it's on the Bloomberg Terminal.
LEARN MORE