McDonald's Names Health-Care Executive, Target CFO to Its Board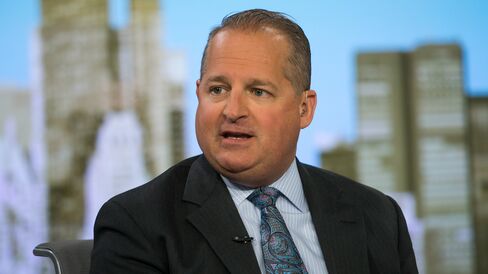 McDonald's Corp. named a health-care executive and Target Corp.'s chief financial officer to its board, saying the fast-food chain needs "fresh insight and perspectives" as it pursues a comeback.
Lloyd Dean, chief executive officer of Dignity Health, and John Mulligan, Target's CFO, joined the board on Monday, McDonald's said in a statement. As head of Dignity Health, the 65-year-old Dean oversees a California-based network of hospitals and other health-care facilities. The 49-year-old Mulligan, meanwhile, served as Target's interim CEO last year, before Brian Cornell was hired to lead the retailer in August.
McDonald's has faced criticism in the past for having an insular board staffed with Chicago business leaders. The latest changes may bring more outside perspectives to the chain, which is trying to pull out of its worst slump in at least a decade. CEO Steve Easterbrook, who took the helm in March, has vowed to transform McDonald's into a "modern and progressive burger company."
"Our business is at a critical turning point and these leaders bring fresh insight and perspectives as we fuel our turnaround and position the business for long-term growth," he said in Tuesday's statement.
The addition of a health-care executive also adds a new dimension to a company long criticized for contributing to America's obesity epidemic. Since taking over, Easterbrook has announced that McDonald's will stop serving chicken raised with some antibiotics -- part of an effort to bolster its image.
Before it's here, it's on the Bloomberg Terminal.
LEARN MORE