El Nino Scorching Parts of Asia Seen Enduring Until Next Year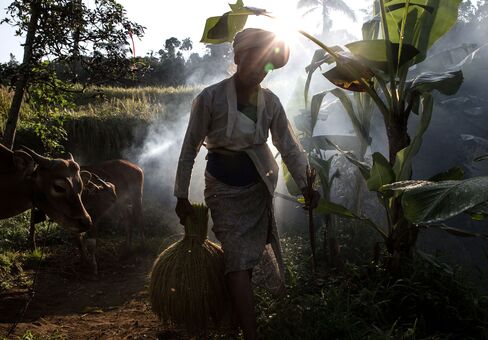 The El Nino that's brought dry weather to parts of Asia this year is well-established and will continue to strengthen as the Pacific Ocean warms, according to Australia's weather bureau.
In the coming weeks, sea temperatures in the central tropical Pacific may exceed the peaks reached during the 2002 and 2009 El Ninos, the Bureau of Meteorology said on its website on Tuesday. Temperatures are well short of the events in 1982 and 1997, it said. The peak values are normally recorded late in the year.
El Ninos can affect weather worldwide by baking Asia, altering rainfall across South America and bringing cooler summers to North America. The first El Nino since 2010 has already reduced rainfall across Southeast Asia and is hurting crop yields, the United Nations said last week. Climate models indicate the weather pattern will continue to strengthen and persist into early 2016, Australia's weather bureau said.
"Trade winds remain weakened and are likely to contribute to more warming of the tropical Pacific Ocean," it said. "Other indicators, such as cloudiness near the Date Line, the Southern Oscillation Index, and sub-surface temperatures in the tropical Pacific Ocean remain typical of an established El Nino."
The El Nino of 1997-98 was the strongest on record, according to data collated by the National Oceanic and Atmospheric Administration.
Before it's here, it's on the Bloomberg Terminal.
LEARN MORE