BofA Governance Worst Since Pre-Crisis Citigroup, Mayo Says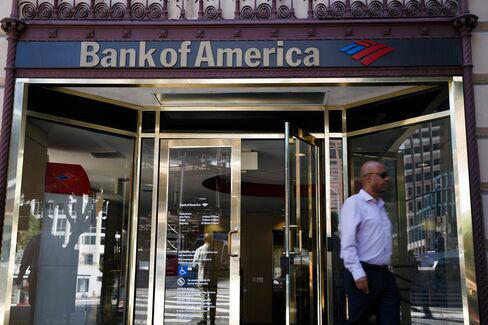 Bank of America Corp., which overruled a shareholder vote mandating an independent chairman, has the worst corporate governance of any big bank since Citigroup Inc. before the financial crisis, CLSA Ltd. analyst Mike Mayo said.
Bank of America shareholders as of Aug. 10 will be allowed to vote on last year's change that enabled Chief Executive Officer Brian Moynihan to add the chairman title, the Charlotte, North Carolina-based lender said last week in a regulatory filing.
"How they fix that corporate governance issue is up to them," Mayo said Tuesday in an interview. "Fire the corporate governance committee, make changes at the top, have an independent chairman. We don't care, but this needs to be fixed."
Larry DiRita, a spokesman for the bank, declined to comment on Mayo's remarks.
Bank of America announced the special shareholder vote after proxy advisers including Institutional Shareholder Services blasted the move that made Moynihan chairman. The July 31 filing cited cherry-picked data points and inflated qualifications in justifying Moynihan's promotion, Mayo said.
In May, Moynihan was re-elected to the board with 93 percent of shares voted. Only the four members of the firm's corporate governance committee, who were targeted by ISS and other proxy advisers for allowing Moynihan to become chairman, drew less support from shareholders.
Bank of America said in March that its corporate governance was strong because 11 of 13 board members are independent, as well as its lead director.
During the financial crisis, Citigroup needed the most bailout assistance of any U.S. bank, including $45 billion from the federal Troubled Asset Relief Program.
Before it's here, it's on the Bloomberg Terminal.
LEARN MORE