PEZ Coming to Theater Near You as Hollywood Seeks Next Big Icon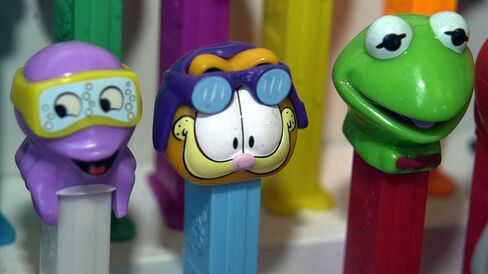 It turns out Hollywood left one stone unturned when it came to turning brands into movies: the iconic candy dispenser PEZ.
Envision Media Arts, a West Hollywood, California-based producer, announced an agreement Monday with the candy company to develop an animated movie based on the dispenser that's featured thousands of pop culture characters from Elvis to Minions.
The project is the latest attempt to mine brands for their big screen potential. Hollywood has focused much of its investment on films built around franchises, like Marvel comic characters. A PEZ movie would follow in the footsteps of Warner Bros.' breakout 2014 hit "The Lego Movie." The Time Warner Inc. film unit has two more Lego films in the works.
"Anything with a brand name has appeal and will have their chance, it doesn't mean it will be on the big screen," Jeff Bock, senior box office analyst at Exhibitor Relations Co.
A rights deal like today's Envision Media agreement is a first step in getting a film started. Independent producers frequently acquire rights to properties that may be turned into motion pictures and then work on details like financing, cast and theatrical distribution.
Before it's here, it's on the Bloomberg Terminal.
LEARN MORE