Hundreds of Refugees From Joseph Kony's LRA Conflict Return Home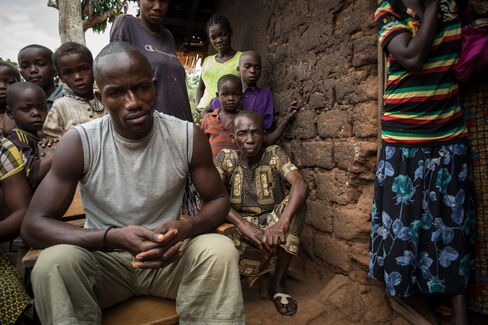 The United Nations is helping repatriate more than 600 people who fled to Central Africa Republic from the Democratic Republic of Congo to escape attacks by the Lord's Resistance Army rebel group.
The first group of refugees left on a chartered flight on Monday, the UN Refugee Agency said in an e-mailed statement. Some refugees had been in Central African Republic for as long as seven years. Many said they chose to leave because the lack of security in Central African Republic was worse now than their homes in Ango in Congo's Orientale province, the UN said.
While the LRA is still active in the northern remote region of Congo, "the governments believe the situation is stable enough to allow for return," the UN said. "The refugees were fully informed about the security situation in return areas before they made a final decision to go back."
The Central African Republic has been gripped by lawlessness since Seleka, an alliance of mainly Muslim anti-government militias, overthrew Christian President Francois Bozize in March 2013. The takeover was marked by the widespread killing of civilians and led to revenge attacks.
The LRA was founded in the 1980s by Ugandan Joseph Kony, a former altar boy who says the group is inspired by Christianity's 10 commandments. After being pushed out of Uganda a decade ago, the group, which is accused of mutilation and turning children into sex slaves, is mainly active in Central African Republic, South Sudan and Congo.
It carried out 66 attacks between April and June, up 22 percent from a year earlier, abducting 121 people and killing at least three others, according to the UN. About 200,000 people are displaced in LRA-affected areas.
Before it's here, it's on the Bloomberg Terminal.
LEARN MORE