Suspected Flight MH370 Wing Flap Reaches France for Analysis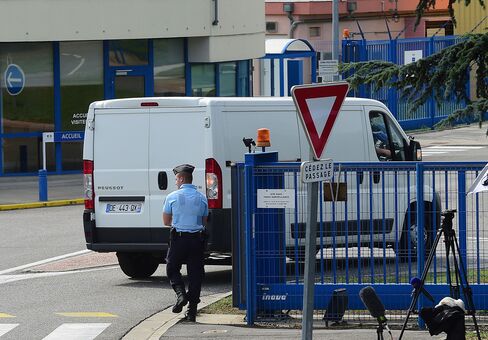 A piece of an airplane wing flap that washed ashore on a French island in the Indian Ocean reached investigators outside Toulouse Saturday who will try to determine whether it comes from the Malaysian jetliner that vanished 16 months ago.
The debris, from a part called a flaperon, was discovered July 29 on a beach on France's Reunion island. It was transported to the military aeronautics test center in the town of Balma, a spokesman for the national police said by phone. Other metal debris that has washed up on the island has been confirmed as not from a plane, but a "domestic ladder," Malaysian Director General of Civil Aviation Azharuddin Abdul Rahman told The Associated Press today.
Two telephone calls to Malaysia Airlines's media officer in Kuala Lumpur went unanswered outside regular office hours on Sunday. Malaysia's Transport Minister Liow Tiong Lai said the Department of Civil Aviation is reaching out to several aviation authorities in territories within the vicinity of Reunion island.
"This is to allow the expert to conduct more substantive analysis should there be more debris coming on to land, providing us more clues to the missing aircraft," Liow said in a statement on Sunday. An announcement will be made when the verification process is complete, according to the statement.
The flaperon will be examined in the same laboratory that scoured fragments of an Air France jet that crashed in the Atlantic in 2009. French television Saturday carried images of the crated piece of debris measuring about 2 meters long being handled at Paris' southern Orly airport before continuing on to the southwestern city of Toulouse.
777 Part
With the part established as belonging to a Boeing 777, the same model as Malaysia Airlines Flight MH370, investigators at the specialized center Direction Generale de l'Armement Techniques Aeronautiques will be focused on linking the wreckage to the doomed aircraft.
A suitcase discovered near the wing flat will be studied at a criminal investigation laboratory in Pontoise, near the French capital, the Paris prosecutor's office said Friday.
Boeing Co. is dispatching a team to France, the company said. Malaysian authorities will also travel to France for the investigation, according to the prosecutor's office, which said the court-ordered appraisal will get under way Wednesday afternoon.
Flight 370 was en route to Beijing from Kuala Lumpur in March 2014 with 239 people on board when it vanished without a trace. Investigators concluded by analyzing satellite signals that the jet turned back over the Indian Ocean and probably plunged into the sea off Australia's western coast.
Before it's here, it's on the Bloomberg Terminal.
LEARN MORE