Einhorn's Greenlight Fund Slumps 6.1% in July Amid Gold Rout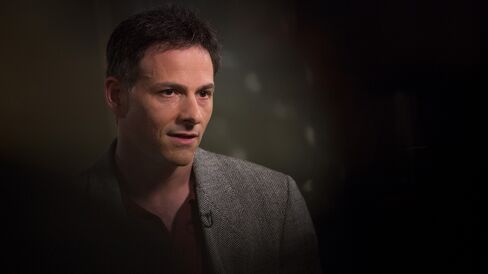 Greenlight Capital, the hedge-fund firm led by David Einhorn, fell 6.1 percent in July as the Greek debt crisis, volatile stock markets in China, and plunging prices of gold and oil rocked markets.
The decline brought losses in Greenlight's main fund to 9 percent in 2015, according to an e-mail sent to clients that was obtained by Bloomberg News.
Einhorn's fund, which mainly bets on stocks, is trailing the equities market and many of his peers this year. The Standard & Poor's 500 Index rose 2.1 percent in July, including reinvested dividends, and has gained 3.4 percent in 2015. The HFRX Global Hedge Fund Index is up 1.2 percent this year through July 30.
Jonathan Gasthalter, a spokesman for New York-based Greenlight with Sard Verbinnen & Co., declined to comment on the performance.
Greenlight's top six disclosed long bets at the end of the second quarter fell last month, including Apple Inc., General Motors Co. and Micron Technology Inc. Coal and natural gas producer Consol Energy Inc. plunged 24 percent in July even as Greenlight disclosed in a regulatory filing that it had increased its stake to 12.9 percent of the company. SunEdison Inc., the world's biggest clean-energy developer, lost 22 percent during the period.
Gold Rout
Gold bullion, also one of Greenlight's top long positions, fell 6.5 percent in July to $1,095.80 an ounce. The precious metal accounted for almost 10 percent of the investment portfolio at Greenlight's publicly traded reinsurer as of March 31.
Shares of Greenlight Capital Re Ltd., which gives retail and institutional investors a chance to bet on Einhorn's hedge fund strategies, lost 4.6 percent in July and have fallen 15 percent this year. The company will report second-quarter earnings on Aug. 3.
Einhorn's recent slump stands out because of Greenlight's historic returns. The firm's main hedge fund gained an average of 19 percent per year from its inception in May 1996 through the end of last year. He shot to further prominence for betting against Lehman Brothers Holdings Inc. before the bank's collapse in 2008.
Einhorn told investors in January that he was giving up his aim of earning 20 percent per year, to account for lower interest rates and the record prices of stocks, according to people with knowledge of the matter.
Before it's here, it's on the Bloomberg Terminal.
LEARN MORE