Billionaire Pritzker Brothers on Buying Spree With Aerosol Maker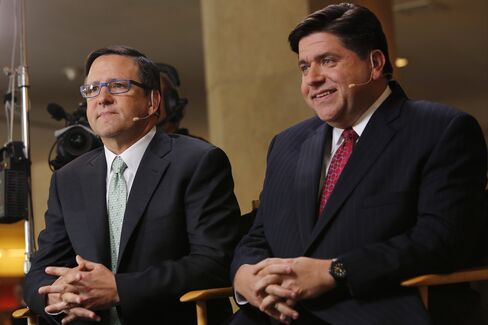 Pritzker Group, the investment firm backed by billionaire brothers Anthony and Jay Pritzker, scions of Chicago's richest family, bought PLZ Aeroscience, an aerosol manufacturer, in their second company takeover this month.
The Pritzkers agreed to buy Chicago-based PLZ from private equity firm Olympus Partners, according to a statement Friday. Terms of the deal weren't disclosed.
This is the Pritzkers' third acquisition in two months. In July, their firm bought LBP Manufacturing Inc., a maker of sustainable packaging including Starbucks Corp.'s coffee sleeves. The prior month, they agreed to buy Entact, an environmental remediation company.
The brothers, heirs of the Hyatt Hotels Corp. and Marmon Holdings Inc. fortune, seek family-owned companies that they can hold for a longer period of time than a traditional private equity firm. They typically buy companies with a value of between $100 million to $500 million.
"We sought out Pritzker Group as our preferred partner because of their focus on investing in their companies and building businesses for the long term," John Ferring, PLZ's chairman, said in the statement. "The Pritzkers' specialized approach to working alongside entrepreneur-and family-owned companies is a perfect fit for us."
General Electric Co.'s finance business helped arrange about $345 million of loans for the acquisition, according to a person with knowledge of the matter, who asked not to be named because the information is private.
Before it's here, it's on the Bloomberg Terminal.
LEARN MORE