Avenue's Lasry Says $50 Crude Means Time to Buy Oil Company Debt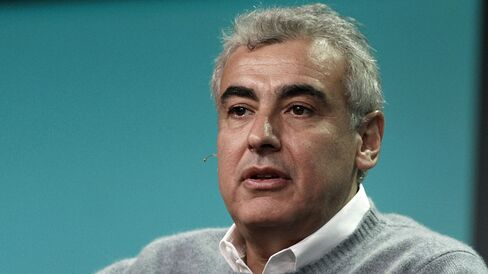 Marc Lasry, the billionaire co-founder of Avenue Capital Group, says with crude trading around $50 a barrel, it's the right time to buy oil company debt.
"Because of where oil is, the senior debt is trading down and you are able to buy" at a big discount, said Lasry in a pre-recorded interview on "Wall Street Week" that airs Sunday. "We don't need to make a commodity play, we're making a credit play," he added.
Oil prices have plummeted about 25 percent since June 10 to below $47 a barrel on speculation that OPEC will increase supplies and threats to demand in China will prolong a global glut. Junk-rated debt tied to energy companies has followed suit as investors fret corporations will struggle to service the record $120 billion they borrowed to finance production during the shale boom.
Avenue manages about $13 billion and was co-founded by Lasry and his sister Sonia Gardner. The New York-based firm, which specializes in distressed investments, has a fund to buy senior secured debt of energy companies.
"Wall Street Week" is produced by SkyBridge Media, an affiliate of SkyBridge Capital, the fund-of-funds business founded by Anthony Scaramucci. SkyBridge, which sometimes has other business relationships with the show's participants, advertisers and sponsors, pays Fox stations in key markets to broadcast the show and also streams it online every Sunday at 11 a.m. in New York.
Before it's here, it's on the Bloomberg Terminal.
LEARN MORE