Why Everyone Should Pay Attention to This Week's Report on the Employment Cost Index
Lesser-known but still important.
On Friday, the U.S. Bureau of Labor Statistics will release its latest its second-quarter Employment Cost Index. ECI is often overshadowed by flashier data sets such as the Consumer Price Index, also published by the BLS. We asked Dan Moss, executive editor for economy at Bloomberg News, why we should pay attention.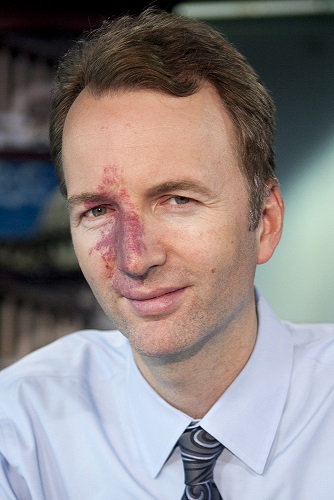 DAN MOSS: The thing about ECI is it gets a bad rap. Our colleague Michelle Jamrisko says that in the alphabet soup of economic indicators, ECI doesn't get much TLC. When people talk about a wageless recovery, what they're really talking about is this lowest common denominator of average hourly earnings. The employment cost index is a lesser-known indicator.
It's quarterly, so some of the monthly noise is blocked out, and it looks at how much employers are compensating the same position over a period of time. In other words, what is the pay of a builder, or plumber, or, God forbid, a journalist for a job over a period of time. The real issue is whether we can break out of this 2 percent range. Quarter-on-quarter is one thing, but when you look at the annual rate, we have been stuck in this 2 percent range in recent years. That's been concentrated, according to Morgan Stanley, in sales, commissions, and other incentive pay rather than wages and salary. Morgan Stanley is also looking for year-on-year growth to move up to 2.6 percent. That would be pretty encouraging.
Before it's here, it's on the Bloomberg Terminal.
LEARN MORE