Transocean Looks for Some Magic From Football Star Turned CEO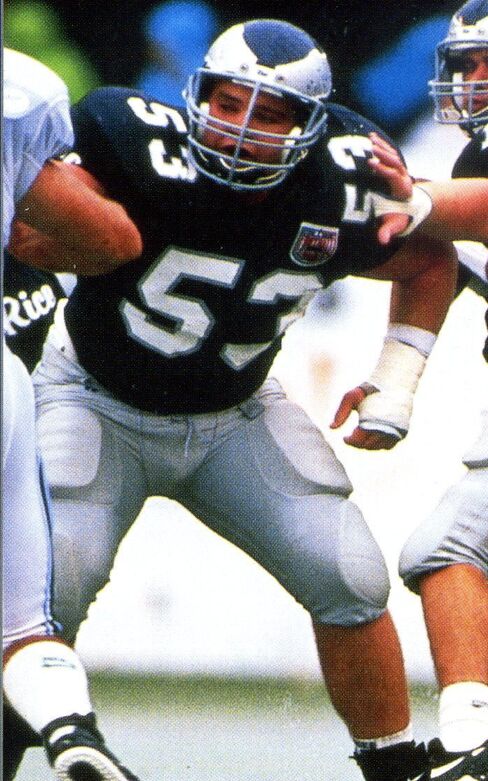 If the state of Texas has two major religions -- football and oil -- then Jeremy Thigpen, already a star in one, seeks to become a miracle worker in the other.
At Rice University in 1994, he helped lead his team to an upset victory over the University of Texas. Investors would like to see a little of that magic now after the 40-year-old Texas native took over in April as chief executive officer of drilling rig company Transocean Ltd., the worst performer in the Standard & Poor's 500 Index last year.
In his first CEO job, Thigpen must steer the world's biggest offshore rig contractor out of a slump that's been exacerbated by the 50 percent decline in oil prices. Spending cuts by major oil companies came at the worst possible time for Transocean, which was already facing a glut of new vessels as it was starting to recover from its role in the BP Plc oil spill and a skirmish with activist investor Carl Icahn.
"Jeremy's not a drilling expert, but I know he's the kind of guy that is great at putting his hand on the hood and knowing what's wrong," said Chris Cooley, a former teammate on Rice's offensive line who now works as a manager for BP. "He has a knack for seeing everything and understanding how it all goes together."
He'll get a chance to demonstrate his knowledge of what's gone awry when the company reports second-quarter results on Aug. 5. Earnings, excluding certain items, are expected to fall 68 percent to 52 cents a share, according to the average of 31 analysts estimates compiled by Bloomberg.
Stock Collapse
The stock, down 73 percent from a 2014 high of $49.10, has only two buy recommendations from analysts, compared with 26 sells and 12 holds. The average 12-month target price is $12.86, less than $1 below the current level. The stock closed Friday at $13.26. It has fallen 21 percent since Thigpen took over in April, compared with little change in the S&P 500 for the same period.
"Transocean is going to be Jeremy's legacy," James West, an analyst at Evercore ISI in New York who has a sell recommendation on the shares and owns none, said in a phone interview Thursday. "This is a career-maker. It looks like a challenge."
Thigpen took the job after spending his career at National Oilwell Varco Inc., an equipment maker that was led by Pete Miller, who is now chairman of Transocean's board. Miller named Thigpen chief financial officer at National Oilwell in 2012, despite having relatively little financial experience.
Competitive Advantage
Miller, who played football for the U.S. Military Academy at West Point, explained his decision by saying the then 38-year-old, as a former athlete, had the right competitive spirit.
"You've got to scrap for every bit of business you can find," Miller said in a July 9 telephone interview . "That's where the competition really comes in."
Transocean, which for tax reasons is based in Vernier, Switzerland, said Thigpen wasn't available to be interviewed for this story.
As a 275-pound offensive center for the Houston university better known for its academics than its athletics, Thigpen's job was to read where opposing defensive players were going and who needed to be blocked to protect the quarterback. He had to do that in seconds, while hiking the ball.
Transocean could use some of that agility now.
The company has the largest number of floating rigs with contracts set to expire by the end of next year, according to Bloomberg Intelligence. Thigpen needs to decide whether to scrap more rigs or swallow the cost of parking them.
Making Moves
He will have to "start making some moves, because if you don't make the right ones now, then the next couple years are going to be as bad as everyone's predicting," Andrew Cosgrove, an analyst at Bloomberg Intelligence, said in a phone interview.
Transocean cut its dividend 80 percent in February to conserve cash. Investor payouts had been a bone of contention for Icahn, who'd pushed for the company to resume its dividend in 2013. While the company won a proxy fight with Icahn, it later agreed to seat two of the investor's three board nominees.
Thigpen also has had to deal with the aftermath of the 2010 Gulf of Mexico oil spill. Transocean owned the Deepwater Horizon rig that BP was leasing when it exploded. Less than a month after he took over, Transocean settled its remaining issues with BP. The London-based company agreed to pay $125 million in compensation for legal fees.
Thigpen also is known for having a more sensitive side. Jim Wicklund, an analyst who covered National Oilwell at Credit Suisse Group AG, recalls Thigpen calling him on a Saturday to ask about a sick family member.
"He's just considered one of the finest, nicest guys alive," said Wicklund. "People would follow him across fields of broken glass as a result."
Before it's here, it's on the Bloomberg Terminal.
LEARN MORE