Sarao Said to Seek Bail Again 3 Months After Flash-Crash Arrest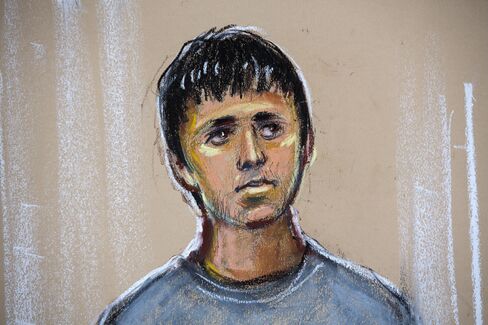 The British trader accused of contributing to the 2010 flash crash is making another attempt to reduce his 5 million-pound bail ($7.8 million) after spending the last three months in jail.
Navinder Singh Sarao's appeal is set to go before a London court in August, according to a person with knowledge of the situation, who didn't want to be identified because the hearing hasn't been scheduled. His lawyers must prove Sarao doesn't have access to any unknown assets that would make him a flight risk.
Sarao's case drew global attention after he was arrested in April at his house in London's Hounslow area and charged by U.S. prosecutors with 22 counts of fraud and market manipulation. Authorities said he was responsible for one in five sell orders during the frenzy on May 6, 2010, when investors saw almost $1 trillion erased from U.S. stocks in minutes.
Sarao's bail was based on the funds in his accounts before his assets were subject to a worldwide freezing order. Two judges have been unwilling to cut the amount, despite his apparent inability to comply with it. One ruled in May that unless Sarao can prove he doesn't have access to undisclosed funds -- the U.S. alleges he made $40 million in profits since 2010 from spoofing markets -- the risk of him fleeing is too high.
A London lawyer for Sarao declined to comment.
Sarao is currently in London's Wandsworth prison. An extradition hearing is scheduled for September. As Sarao left court in May, he shouted to reporters that he'd "not done anything wrong apart from being good at my job."
Read this next:
Before it's here, it's on the Bloomberg Terminal.
LEARN MORE