Paulson Gives $8.5 Million to Back Success Academy Charters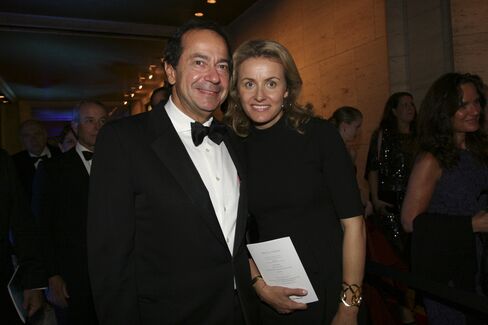 John Paulson, the billionaire founder of Paulson & Co., and his wife Jenny gave $8.5 million to Success Academy to fund new charter schools.
"We are in a crisis of education," John Paulson said in a phone interview Thursday, adding that sending children to the worst-performing New York City public schools is "dooming them to a life of potential failure."
The donation, which provides initial funding required to open new schools, is one of the largest Success Academy has ever received, according to a statement from New York's biggest charter school network.
"Ideally, as many students that want to attend Success Academy will be able to," Paulson said. This year, the charter network received more than 22,000 applications for 2,300 available seats, according to the statement.
Paulson, who manages about $20 billion at his New York-based hedge fund firm, joins Third Point's Daniel Loeb and Gotham Asset Management's Joel Greenblatt in his support for the charter school group. Paulson's donation will aid two middle schools and at least six elementary schools, according to his spokeswoman.
School Debate
Success Academy has been at the center of debate about funding charter schools in New York. Its director, Eva Moskowitz, a former city councilwoman, helped block Mayor Bill de Blasio's bid to cut aid to charter schools.
The New York City Employees' Retirement System, the union whose members include lunchroom workers and other school aides, voted against investing with Greenblatt's Gotham in March after municipal employees expressed concerns over the firm's response to questions about charter schools.
Privately run charter schools aren't subject to many of the rules that govern their public counterparts even though they are funded with taxpayer money. Supporters argue that they offer a better alternative to public programs, particularly for poor students.
The Paulson family has previously funded education. Last month, Harvard University announced that Paulson had given $400 million to its engineering school to fund research, faculty development and financial aid. The gift was the largest in the college's 379-year history.
Before it's here, it's on the Bloomberg Terminal.
LEARN MORE