This Remote Island Is the Last Place Pilots Want to Land a Plane
The Air Force calls Shemya Island "a place to land in the middle of nowhere"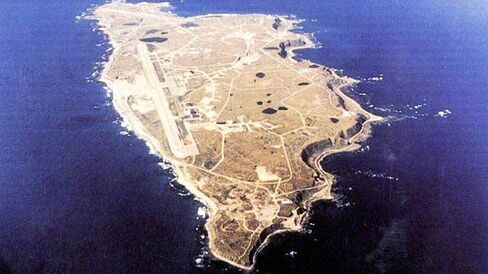 Every commercial airline flight has a plan for diverting if necessary. But few pilots ever consider Shemya Island, a remote U.S. Air Force outpost 1,500 miles southwest of Anchorage, because there's so little infrastructure. The rocky island, about two miles by four miles, has a 10,000-foot landing strip—large enough for the biggest military cargo jets—and pretty much nothing else.
Today, the island's population roughly tripled when a Cathay Pacific flight from Hong Kong to Los Angeles made an emergency landing at Eareckson Air Station on Shemya after the crew detected smoke. All 276 passengers and 18 crew on the Boeing 777-300ER were safe, the airline said. The island was last used as a diversion point in July 2010, when an American Airlines 777 en route to Tokyo landed with a suspected cargo fire. (No fire was found.) After a six-hour stop, the Cathay flight departed later Wednesday morning for a three-hour flight to Anchorage, according to Flightaware.com, a flight-tracking site. "We understand that this action resulted in a long and arduous journey for those onboard the diverted flight and we apologise for the inconvenience caused," James Ginns, a Cathay Pacific executive, said in a statement.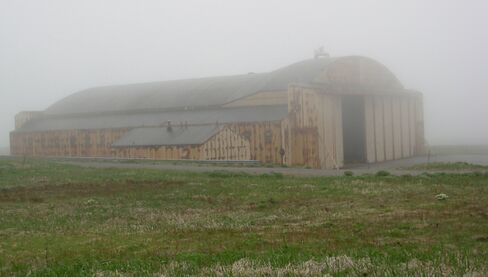 Given the sparseness of the island, the Cathay Pacific passengers weren't likely to stay long. Shemya—which is closer to Moscow than to Washington, D.C.—is inhabited only by support contractors who report to the 611th Air Support Group at Joint Base Elmendorf-Richardson in Anchorage. The island's location "makes it a convenient and potentially life-saving stop in an area of the world where there are no other options for aircraft with in-flight emergencies," the Air Force said in a 2009 article about upgrades planned at Eareckson.
Before it's here, it's on the Bloomberg Terminal.
LEARN MORE