P&G's New CEO Confronts Lafley's Unfinished Turnaround
Procter & Gamble Co.'s David Taylor, named to the chief executive officer job on Tuesday, won't have an easy time completing the turnaround effort of his predecessor.
When the 57-year-old Taylor officially takes the helm on Nov. 1, he'll be overseeing a company with declining sales, a still-pending $12.5 billion transaction with Coty Inc., and a spotty record of connecting with millennial shoppers.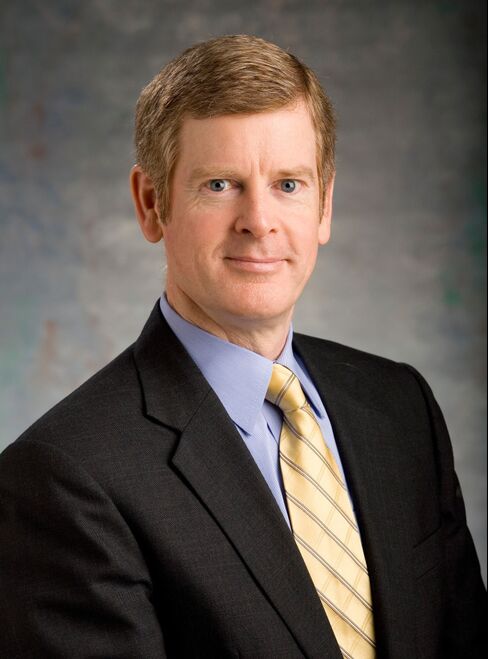 The current CEO, A.G. Lafley, made it his mission to offload about 100 underperforming brands and scale back a sprawling business. Though that effort is largely completed, Taylor now has the task of reigniting growth and bringing back some pizazz to P&G's stable of household products. He also has to follow through on the decisions that were made under Lafley, including the deal to sell 43 beauty brands to Coty.
"The top priority for him is to operationalize and execute all the strategic choices we made," Lafley said in an interview. "We're in an industry where shoppers buy our products every week and use them every day. We have to execute every hour of every day."
Lafley is retiring as CEO for a second time: He came back to the job in 2013 to put the latest comeback plan into action and never intended to hang around that long. He will stay on as executive chairman while Taylor takes the CEO post.
Here are five of the challenges facing Taylor as he takes the CEO post.
REVIVING GROWTH
When P&G releases its latest results on Thursday, analysts are expecting an 8 percent decline in annual sales to $76.4 billion, according to data compiled by Bloomberg. That's a bigger drop than during the Great Recession. Net income, meanwhile, decreased an estimated 13 percent. After Lafley showed investors that he could cut P&G down to size, Taylor has to demonstrate that he can build it back up.
WHAT'S NEXT
Investors aren't yet clear what the next big thing will be for P&G. The company spends about $2 billion a year in research and development, but it hasn't generated enough breakout products to fuel overall growth. It's also contending with upstart competitors that can move more quickly. Method Products, a maker of cleaning items, took only a year to redo its detergent so it could be sold in the clear plastic bottles that have become the company's hallmark. P&G's Tide Pods product, in contrast, took eight years to launch.
THE GILLETTE PROBLEM
When P&G bought Gillette for about $55 billion in 2005, it looked like a winner. The brand was dominant and global. But it hasn't been the success that many had hoped for. Gillette's razors have faced more competition than expected, and their higher price points have turned off shoppers, said Jack Russo, an analyst at Edward Jones. Gillette is symbolic of many P&G brands that are easily recognized -- and maybe even iconic -- but aren't winning over new generations.
ROUGH WATERS OVERSEAS
The strong U.S. dollar has created headaches for the Cincinnati-based company, which gets most of its revenue from overseas. In addition to currency exchange reducing the value of its international sales, P&G has seen some once-hot emerging markets cool off. That includes China, where inventory reductions last quarter hurt sales of hair-care products -- a business Taylor used to run.
COMPLETING COTY
P&G forged an agreement earlier this month to sell dozens of cosmetics brands to Coty, making good on Lafley's promise to unload the assets. Even so, the deal is complicated and expected to take at least a year to close. The transaction will be conducted as a Reverse Morris Trust, meaning P&G will spin or split off the business, which will then merge with a Coty subsidiary. The arrangement is meant to reduce taxes for shareholders, but it leaves plenty of remaining work for both companies.
Before it's here, it's on the Bloomberg Terminal.
LEARN MORE