Overanxious Koreans Ignore Positives
"The sky is falling" attitude mugged by reality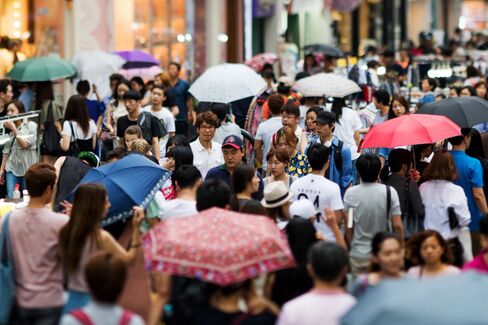 South Koreans are more pessimistic about the economy than people in almost all their developed nation peers, even as the growth it generates leaves competitors in the dust.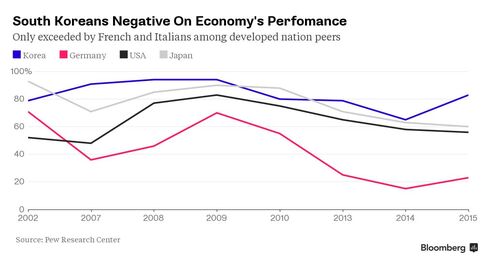 And they're no more optimistic about the future, with only 21 percent expecting an improvement in the next 12 months, according to a survey by the Pew Research Center. That compares to 24 percent of Japanese and 84 percent of Chinese in the poll.
Yet South Korea avoided a recession during the global financial crisis, is growing faster than most advanced nations, and had an economy that was 20 percent larger in 2014 than five years earlier.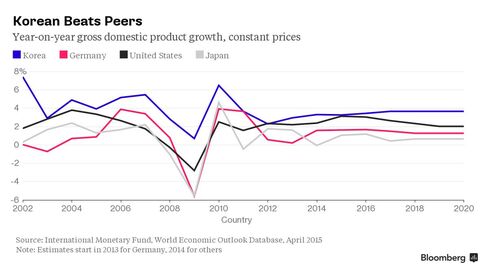 What explains this dissidence? Are Koreans just generally gloomy? Their Internet searches certainly suggest so, with a similar volume of searches for the terms 'crisis' as for 'growth'.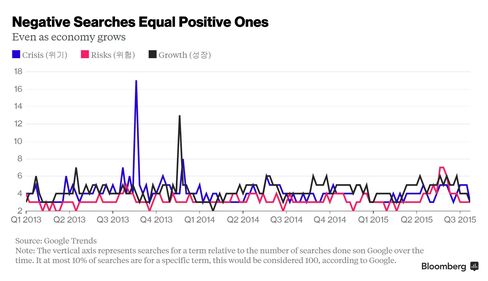 "It's all about expectations," said Kim Kyung Soo, professor of economics at Sungkyunkwan University in Seoul. "There is a crisis, especially among the young, because changes have been so fast. We've had to accept bad news, such as low birth rates and a shrinking workforce relatively quickly and have had little time to prepare for it."

Before it's here, it's on the Bloomberg Terminal.
LEARN MORE