Banks Put Europe Profit Growth Above U.S. for 1st Time Since '08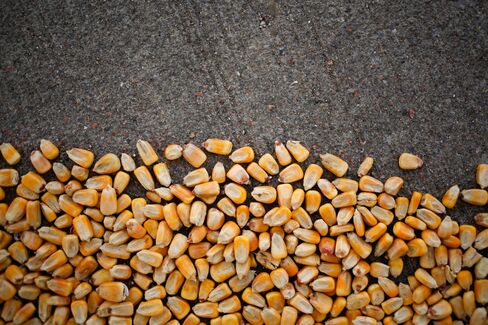 Thank the banks.
Lenders are by far the biggest contributors of gains in European corporate earnings this year, sending profit growth in the region above that of the U.S. for the first time since the financial crisis, according to data from UBS Group AG.
Analysts predict a 6.7 percent advance in Stoxx Europe 600 Index earnings this year overall, led by bank profits, which they see rising 18 percent. U.S. earnings are expected to increase by only 1 percent, according to data compiled by Bloomberg.
A 17 percent rally in European bank stocks has made lenders the best performing industry in the last six months. Barclays Plc, UBS and Credit Suisse Group AG are among the earnings bright spots.
"For the first time in a while, it's better to invest in European companies than U.S. ones," Louis de Fels, a Paris-based fund manager at Raymond James Asset Management International, which oversees about $60 billion, said by phone. "We have a weaker euro, quantitative easing is starting to work, rates are lower, oil prices have declined -- all this helps European companies."
Analysts might still need to boost their annual profit forecasts as the euro weakens against the dollar and speculation mounts that the Federal Reserve will raise rates, De Fels said. In addition to bank stocks, he said he likes Veolia Environnement SA, European hotel companies and small caps as they're most tied to the local economy.
The Stoxx 600 rose 0.6 percent on Thursday. Deutsche Bank AG rallied 5.3 percent after saying second-quarter profit more than tripled.
Slackened Appetite
Investor appetite slackened over the summer amid a flare-up of Greece's debt crisis and a meltdown in China's equity market, sending the Stoxx 600 as much as 10 percent below its April high. Better-than-expected earnings have provided some relief.
Overcoming a drag by commodity and food producers, this quarter's results are on track to beat analyst estimates by the most in five years, UBS wrote in a report on July 29.
The bank's strategists, including Nick Nelson and Karen Olney, noted that even after the recent pullback, European stocks still trade at price-to-earnings multiples above longer-term averages. Europe will see the best currency tailwind in 20 years, they said.
"For the bull market to continue, we now need companies to deliver on earnings," UBS said. "The good news is, there are signs of this now coming through."
Before it's here, it's on the Bloomberg Terminal.
LEARN MORE