How Big Was BP's $5.8 Billion Loss?
BP Plc reported a $5.8 billion net loss last quarter, not including inventory holding losses, citing low oil prices and charges from the 2010 Gulf of Mexico oil spill. How does that stack up for the London-based energy giant?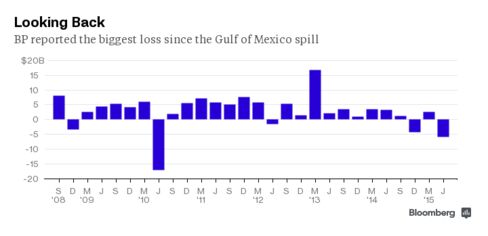 For BP, it's the biggest loss since the Deepwater Horizon disaster in the second quarter of 2010. The most recent results included a $10.8 billion charge for liabilities related to the spill, bringing the total set aside to more than $54 billion.
Here's how that stacks up with some of the greatest quarterly losses in recent history.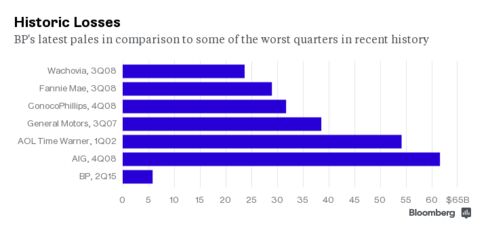 Before it's here, it's on the Bloomberg Terminal.
LEARN MORE