Emaar IPO Flop Pops Red Flag for Egypt Bet on Property Boom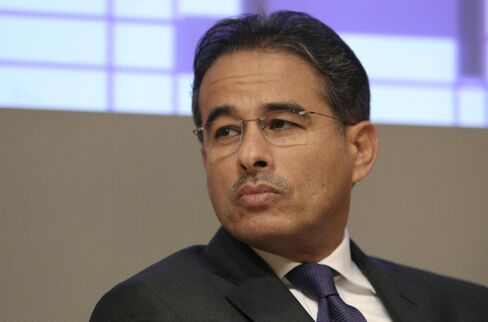 The Emaar Properties banners adorning the facade of the Cairo Stock Exchange radiated confidence as shares started trading in Egypt's biggest initial public offering since the 2011 Arab Spring. Three weeks and a 7-percent decline later, investors are lining up to get out.
Egypt needed the IPO of Emaar Properties PJSC's local unit to be a winner to rebuild investor confidence in its property market after mega-projects feted by President Abdel-Fattah El-Sisi stalled. About a month before the company's stock-market debut on July 5, the exchange changed its rules to allow newly listed companies like the luxury-home builder to join its benchmark index.
In the event, Emaar Misr for Development SAE fell more in the first week of trading than any Egyptian debut stock since 2008. Some investors balked at a valuation that didn't reflect the dim outlook for high-end home demand, or the government's growing preference for creating partnerships with developers, making it harder for companies to buy land and finance development projects.
"Emaar was supposed to be the catalyst that turns the market around," Habiba Hegab, an analyst at Cairo-based Beltone Financial, said by phone. "The stock, for multiple reasons, hasn't lived up to that, and it's adding to the overall decline of confidence in the sector."
As of Wednesday, investors had offered to sell more than 110 million shares back to Emaar Misr at the IPO price, according to Cairo-based Pharos Holding. The company has agreed to repurchase as many 90 million, or 15 percent of the IPO. Shareholders have until Aug. 3 to tender their stock.
It's Complicated
Emaar's slump could complicate the government's efforts to revive the economy by attracting $40 billion of investment to build 1 million homes for low- and middle-income families and $75 billion for a new capital city outside Cairo. Agreements with partners based in the United Arab Emirates, a political and financial backer of El-Sisi, have been delayed for months as negotiations with investment partners drag on.
The projects "were incredibly ambitious," said Juliana Correa, an analyst at BMI Research, a unit of Fitch Group. "These projects are likely to get off the ground, but are unlikely to be fully realized."
A shortage of dollars has caused Egyptian equities, last year's best performers in the Middle East, to slump this year as foreign investors struggled to repatriate their cash. The benchmark EGX 30 stock index has tumbled 10 percent this year, making it the world's sixth-worst performer. Egypt's real estate index is down 17 percent.
'Unfortunate Timing'
Emaar's decline is "a case of unfortunate timing," said Radi Elhelw, executive director of Cairo-based Arqaam Securities Brokerage SAE.
"I don't think the property market is facing a downturn; on the contrary, there's still strong demand and new project announcements," Elhelw said. "The safe haven in Egypt has always been real estate, it's ingrained in the culture."
Dubai-based Emaar Properties has been active in Egypt since 2006 and still owns 87 percent of Emaar Misr. The Cairo-based unit, with an investment portfolio of 53 billion pounds ($6.8 billion), is building two gated residential neighborhoods in Cairo and a beach resort on Egypt's Mediterranean coast. Construction on a planned fourth project has yet to start.
Post-Dated Checks
Egypt's developers had thrived under a system where they bought land from the government and used post-dated checks from homebuyers to obtain bank loans to finance construction. Now the government favors partnerships under which the state keeps the land, limiting the company's fundraising options and making them more reliant on the equity markets, Hegab said.
"The fundamentals remain robust," Emaar Misr said in response to questions about the IPO's performance. "We are a leading developer in a large and fast-growing market."
Emaar Misr closed at 3.54 pounds today compared with an IPO price of 3.80 pounds. Its market value of 16.4 billion pounds makes it Egypt's biggest listed developer after Talaat Moustafa Group Holding.
The shares will probably struggle to return to their IPO price soon, Beltone's Hegab said. While Palm Hills and Six of October have turned their focus to middle-income buyers, Emaar Misr remains committed to the high-end segment, where demand is softening, she added.
"Psychologically for Emaar, the IPO failed," Wafik Dawood, a portfolio manager at Cairo-based Compass Capital, said by phone. "The stock remains expensive relative to peers."
Before it's here, it's on the Bloomberg Terminal.
LEARN MORE