China's Yuan Campaign Brings Currency to London's Metal Markets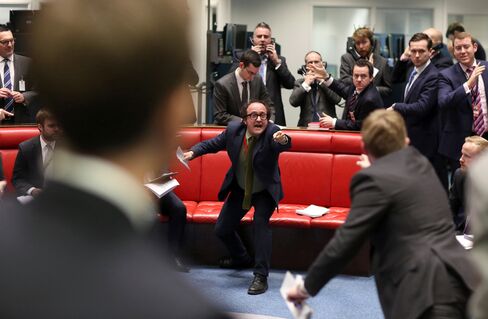 China is making further inroads into London commodity markets as the city's metals exchange opens up to the yuan.
The London Metal Exchange, the world's biggest metals bourse, will accept the offshore yuan as collateral against its contracts after winning Bank of England approval, it said in a statement Tuesday. The company's clearinghouse is the first in Europe to accept the Chinese currency as cash collateral, spokeswoman Kathy Alys said by e-mail.
China is loosening control of its currency in an effort to attract foreign investment and increase global use of the yuan. The country is the biggest user of commodities, and took steps earlier this month to wield more influence in London gold trading.
"The renminbi is on its way to becoming one of the world's most widely-used currencies," Trevor Spanner, chief executive of LME Clear, said in the statement. "We are pleased to be able to help our members take advantage of the opportunities arising from the renminbi's internationalization."
The moves by the LME, bought by Hong Kong Exchanges & Clearing Ltd. for $2.2 billion in 2012, are part of a broader push to expand in China. The country accounts for about 70 percent of iron ore consumption, and more than 40 percent of demand for copper, aluminum and nickel.
LME Clear already accepts collateral denominated in dollars, pounds, euros and yen to cover trading margins. BOCI Global Commodities (U.K.) Ltd., one of the LME's six Chinese-owned members, will be the first to submit collateral in the yuan, the exchange said.
Before it's here, it's on the Bloomberg Terminal.
LEARN MORE